The Covid-19 pandemic saw a lot of industries suffer, but the gaming industry certainly wasn't one of them. In fact, it saw an all time boom as people across the globe turned to virtual worlds of adventure and competitive entertainment from the safety of their homes.
That being said, 2021 was a strange year for the gaming industry. Many games we thought would come out were delayed to the next and the things that did make it to market were bold, innovative and in some ways surprising. Along with them came a lot of controversy and industry issues that made many gamers evaluate the companies they're buying from.
But we've still seen some great new games and highly anticipated sequels come out in 2021 that showcase challenging topics and impressive new gen technology.
In no particular order, here are 5 of our favourite games of 2021…
Halo Infinite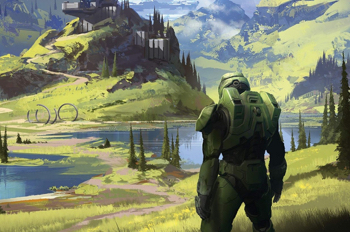 Halo Infinite is a revolutionary addition to the Halo series! It seems to blend Halo 1 and Halo 3 to create an awesome game – whether you play the storyline or multiplayer you're sure to find fun round every corner. 
Halo Infinite finds a way to take the qualities that make the game distinctly Halo and reinvent them, pushing the game in a new direction. By blending Halo's linear structure and classic combat sandbox with a huge Halo ring that allows you to explore an open world setting, they've created a whole new feel to the game with the same familiar character.
We definitely recommend picking up Halo Infinite if you haven't already!
​​Available on: PC, Xbox One, Xbox Series X

Inscryption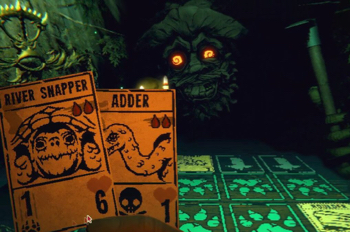 Inscryption is a head scratcher, but that's one of the reasons we love it. A life or death digital card game and click adventure where you try to stay alive and make it out of the cabin you're trapped in, with the help of nothing but a rulebook and a talking playing card.
With puzzles, a combination of card games and adventure is combined with spooky imagery and themes of horror throughout, Daniel Mullins produced a game that really is one of a kind with Inscyption.
​​Available on: PC

Hitman 3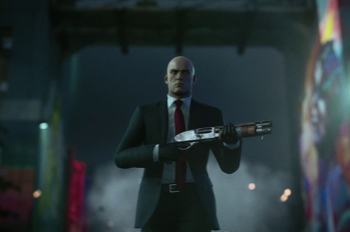 The third and final game in the assassination trilogy is arguably the best of the lot. 
In a world where pretty much anything and everything can be used as a weapon, you have to get into the shoes of an expert assassin and stage your kills as accidents. Any game that allows you to use the likes of a fish or toilet pans as a deathly weapon is surely deserving of a spot on this list, right?
Beginning at the top of the Burj in Dubai, making it all the way to Berghain club in Berlin – anyone that loves the world of secret spies will love this game!
Available on: PC, PS4, PS5, Xbox One, Xbox Series, Nintendo Switch

Forza Horizon 5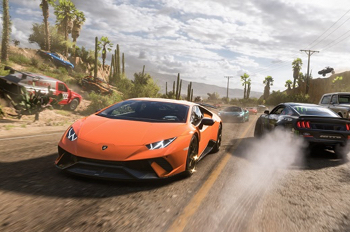 Amazing scenery, extraordinary vehicles, competitive races and a great online community is what many love Forza for, of course there's some that just love to drive a sports car off a cliff. 
In Forza Horizon 5, you can drive for miles and miles across Mexican terrain, ranging from deserts to jungle to city. And one of the best parts is there is absolutely no pressure to the game! Forza is perfectly happy for you to take a relaxed approach to your accomplishments as you cruise the streets, or for you to improve your race time at a record pace.
Available on: PC, Xbox One, Xbox Series


Metroid Dread
Metroid dread is the nostalgic play we've all been waiting for! Nintendo takes us back to old school gaming with the style and speed that's expected of 2021, but no 4K resolution and displaying 2D gameplay. After waiting almost 20 years it's safe to say the release of this game is a big deal.
Metroid Dread is the perfect return from a much beloved franchise, featuring a map to be unlocked as you play, artificially intelligent killer robots on a mysterious planet and a good feeling gun that will have you feeling like a hero. We think this is a must play for Nintendo Switch gamers!
Format: Nintendo Switch

If you're looking for a new game to try, we definitely recommend giving one of the above a go. After a great year of gaming, we're excited to see what 2022 has to offer!