After a long week the we like nothing more than to kick back, relax and get out our favourite XBOX, Playstation and Nintendo games. Here's what some of our team will be playing this week…
Ben

This weekend I will be playing FarCry 3 on the Xbox 360, I've completed the story mode so I will be liberating all of the outposts and collecting relics trying to get 1000G. I also want to start Titanfall which has been sat on my shelf collecting dust since its release, I've heard good things so I'm excited to finally get round to this one.
If i have any more time I will hit the links with Mario Golf: World Tour on the 3DS, I will also be counting down the days until Mario Kart 8, super excited for this one!
After moving house last weekend I found a lot of old games that i had stored in the attic, so I will be busy on We Buy Games selling them all for some extra cash, which means new games 🙂
Katie
I have a busy weekend traveling, but lots of train and bus rides means I will be playing Pokemon X on my 2DS. I'm nearly at the end of the game; I just need to level up my team before I take on the elite four.
Hopefully I will get chance to play FarCry 3  for the PlayStation 3, I haven't been able to put this one down since Ben recommended it a few weeks ago.
If I have any more game time I will try and hook up with some friends on Dead Island, beating zombies senseless with a shock modded weak paddle sounds like a good way to end the weekend 😉
I will be selling Skyrim for the PS3 as I've had issues with glitching and want some extra funds for The Last of Us which i embarrassingly haven't played yet.
Nathan
This weekend I will be playing FIFA 14 for the Xbox One, trying to earn promotion in ultimate team, but it's been a difficult season.
I will also be playing Conquest mode on Battlefield 4 (Xbox One) levelling up and achievement hunting.  
Dave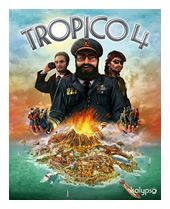 This weekend I'll be re-playing Tropico 4 on the XBOX 360.  It's one of my favourite city building games of all time and it's just so funny.  Tropico 5 is out soon too, I can't wait!
Callum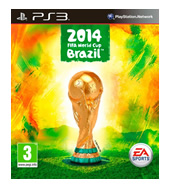 Seeing as the World Cup Is fast approaching I think I'll sit down and blitz 2014 Fifa World Cup Brazil and hopefully win the tournament, because let's be honest that's the only way England will get their hands on the trophy this summer!
If I have any spare time I'll also give the hugely anticipated Watch Dogs a play.  I'm looking forward to manipulating my surroundings to complete missions.
Got any comments or recommendations for our team? Get in touch on our Facebook and Twitter pages!