Experience the fast-paced, visceral action of an American football game like never before, with Madden NFL 2016.
Featuring a whole host of brand new upgrades over the previous year's game, Madden 16 includes graphics maximised for the new generation of consoles and some truly astounding ball and player physics that truly show off the Xbox One or the Playstation 4's increased hardware capabilities.
Improved gang tackles and pass control system
New gameplay features include improved gang tackles, for those four man crunches when you really need to stop the opposition's run, a fluid pass control system with more depth and a draft pick mode allowing you to create your own all-star team for a series of games or just a single match.
Expanded commentary and statistics tracking
The commentary, statistics tracking and other presentational features have also been expanded and improved for Madden 16 with more phrases, cut scenes and statistical analysis to fill your downtime than ever seen (or heard) before.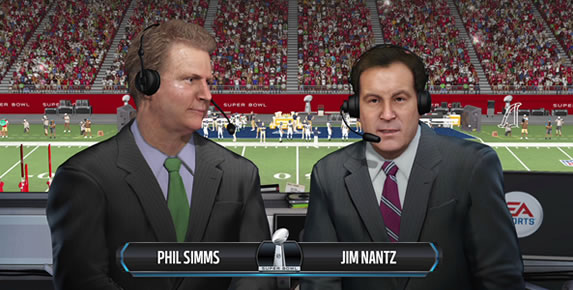 Get into the game and relive your favourite match day memories from seasons past, or create new ones online, on your own or with friends – the possibilities are almost endless, and with Madden 15's streamlined presentation in almost all areas, players can jump in and feel the fever pitch game day atmosphere in exciting new ways.
So whether you're an American football veteran, throwing 40 yard passes from your star quarterback with ease or are a complete novice who doesn't know his safety from his stiff arm, Madden 2016 has the gameplay to get you hooked in and touching down like a pro in no time.
Played Madden 16?
If, after all that, Madden 2016 still really wasn't for you – or you're interested in making some money back before next years offering, WeBuyGames (just like the name says) are here and ready to buy this popular American football sim and put a little cash (or equivalent trade value) into your hands.
So don't let unused games accumulate nothing but dust on your shelf; instead score some good guy points by sending them to a new home, and making some cash back along the way, with WeBuyGames. Trade in Madden 16 for cash now!