"When society falls, we rise"
It's Black Friday and a devastating pandemic has rocked New York City, as an agent of The Division it is your job to save what remains of civilization, restore order and take back the city. You are humanity's last hope, so no pressure gamers!
httpss://youtu.be/7oXSfUzjjV8
Explore the vast open world set in the heart of Manhattan, complete missions and defeat tough enemies with a team of fellow Division agents or go it alone if you're brave enough! Discover iconic landmarks such as Madison Square Garden, Time Square and the New York Underground, but be warned all is not what it seems!
As you progress through the game you'll unlock new weapons, earn upgrades and learn new skills to use in combat! Utilise weather conditions and use the environment around you to get an advantage over your enemies!
Top Tips…
httpss://youtu.be/URyN-3pbBrs
Beware of the Dark Zone agents
Mix it up a little and enter the Dark Zone if you dare, a multiplayer area hidden away behind walls of a quarantine zone it's every agent for themselves, so may the best agent win!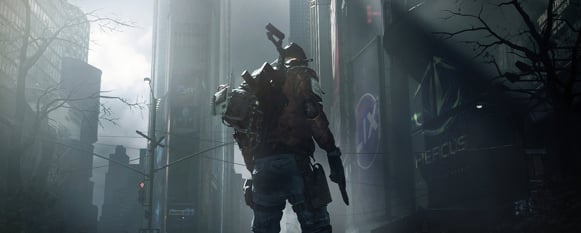 Tip: If you want to survive in the Dark Zone then choose your actions wisely!
The best loot in the game can be found here in the Dark Zone, but gaining access to it is no easy task, you'll need to extract it via helicopter. Sounds easy? You couldn't be more wrong. You'll have to survive a 90 second onslaught from other players set on getting their hands on your loot! Good luck agents!
httpss://youtu.be/G6_y4TxrtDg
Stop the press here's how to make real cash from Tom Clancy's The Division
If Tom Clancy's The Division isn't to your taste then don't worry, it's not all doom and gloom. In fact it's good news, because you can make real money with our hassle free service.
Offering the best prices on the web, free postage and next day payments We Buy Games is the number one place for anyone looking to trade in Tom Clancy's The Division for cash. Head over to our selling basket now to see how much cash you could make.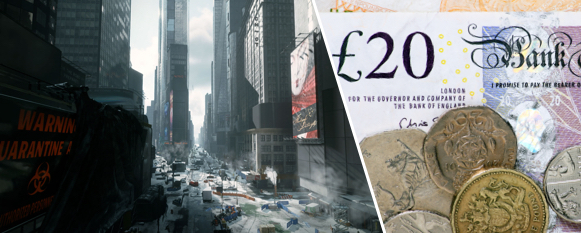 For more information on how you can make money from Tom Clancy's The Division feel free to call us on 01706 248282.
Got a video, glitch or kill you'd like to show us? Tag WeBuyGames in your videos on Facebook and Twitter.