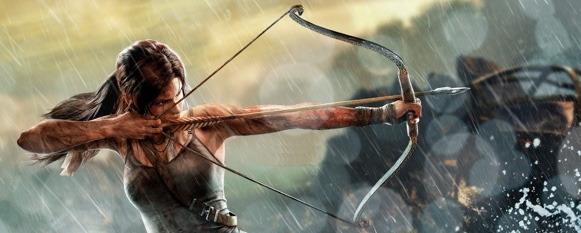 Putting the tomb back into Tomb Raider Lara Croft makes a spectacular return in the Rise of the Tomb Raider two years on from the highly anticipated prequel.
Like its prequel Rise Of The Tomb Raider sees a modern Lara Croft conquer a world plagued with hidden dangers, roam beautiful landscapes and face brutal enemies.
It's your job to utilise the environment, upgrade Lara's arsenal to suit your style of play and wield Lara's famous climbing axe to great effect as you embark on a tale of loss and betrayal, in a land haunted by older time.
httpss://youtu.be/RdgKwviJ7Zc
Aside from the main storyline which is incredibly intense, there are plenty of side-missions to get stuck into, hunting to do and numerous puzzles to get your head round.
Improved graphics, redesigned combat features and a selection of new weapons including a hunting knife make for the best gaming fun you've had since repeatedly locking Winston the Butler in the freezer in Tomb Raider 2, yep we've ALL done it!
Found any Rise of the Tomb Raider glitches? Let us know on Twitter or Facebook.
How to make real cash from Rise of the Tomb Raider
Unfortunately modern Lara Croft isn't to everyone's liking, but don't worry, if that's the case then there's a really simple way for you to make real cash from Rise of the Tom Raider and the good thing about it all? It's completely hassle free…
We Buy Games is the number one place for anyone looking to trade in Rise Of The Tomb Raider for cash. Simply head over to our selling basket and see how much we're offering NOW!
We offer the best value on the web, FREE postage and NEXT DAY payments, it doesn't get much better that gamers.