COVID 19 UPDATE - WE'RE STILL OPEN AND ACCEPTING YOUR TRADES!

Sell Lego Dimensions Online
Sell Lego Dimensions Online
Won all the gold bricks and ready to sell your Lego Dimensions on? Or are you trying to trade in your kids' Dimensions collection for cash?
Either way, you can sell Lego Dimensions online here, thanks to our quick and easy trade-in process.
Read on to find out how and why you can turn your minifigures into moolah and your packs into payouts – think of our selling experience as the fastest thing alive, at your service!
(And if that means nothing to you – don't worry, we'll get right to the selling part!).
Why should I trade in my Lego Dimensions?
From its 2015 launch to its 2017 demise, Lego Dimensions saw thousands of minifigures produced to help players bring classic video game characters to life and unlock new areas of their favourite games.
With 30 different franchises featured in the Lego Dimensions world, as well as four different kinds of packs available to players, that's a mountain of minifigures and more that could be taking up too much space in your own universe.
Trading in your Lego Dimensions can enable you to secure quick funds to level up to your next gaming adventure.
Or, if you're a stressed-out parent seeking space, a Lego Dimensions clearance sale of your own can give you room to breathe.
With no new Lego Dimensions characters on the horizon, now is a great time to bid farewell to your collection.
And while this may feel like a sad moment for many, you can take solace in the fact your preloved packs will help a fellow KFOL, TFOL or AFOL bring the brick world to life with an awesome collection.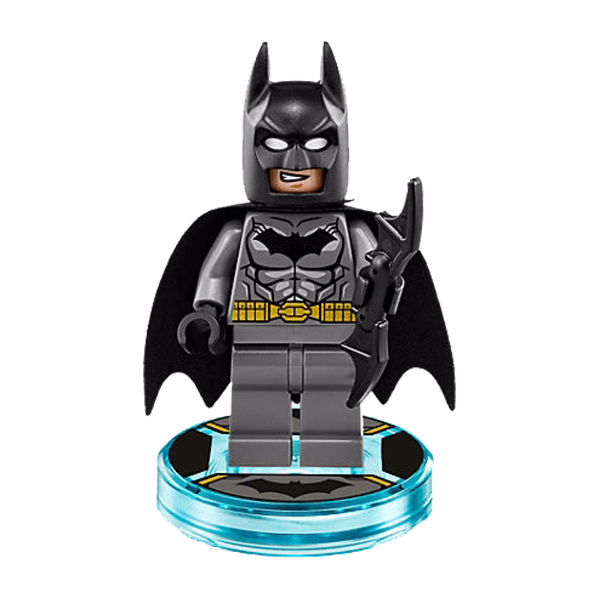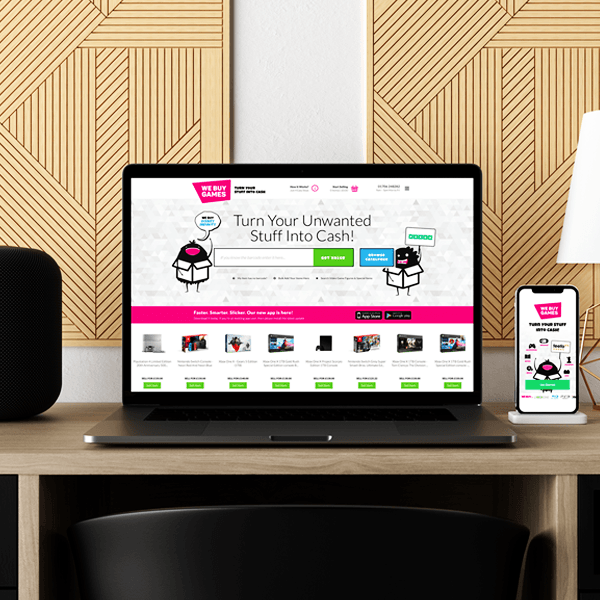 What's the quickest way to sell Lego Dimensions online?
Ah ha, let us enlighten you. If you've got Lego Dimensions packs for sale, there are just four foundation elements to our selling process, making it easier than ever to sell your collection – fast.
One – Simply search the name of your Lego or browse our streamlined catalogue
Two – check the relevant item/s from the search results and add to your basket.
Three – print off your free postage label and post your package off to us – it's free, and we'll do the rest!
Four – await your speedy payment once items have been received and checked.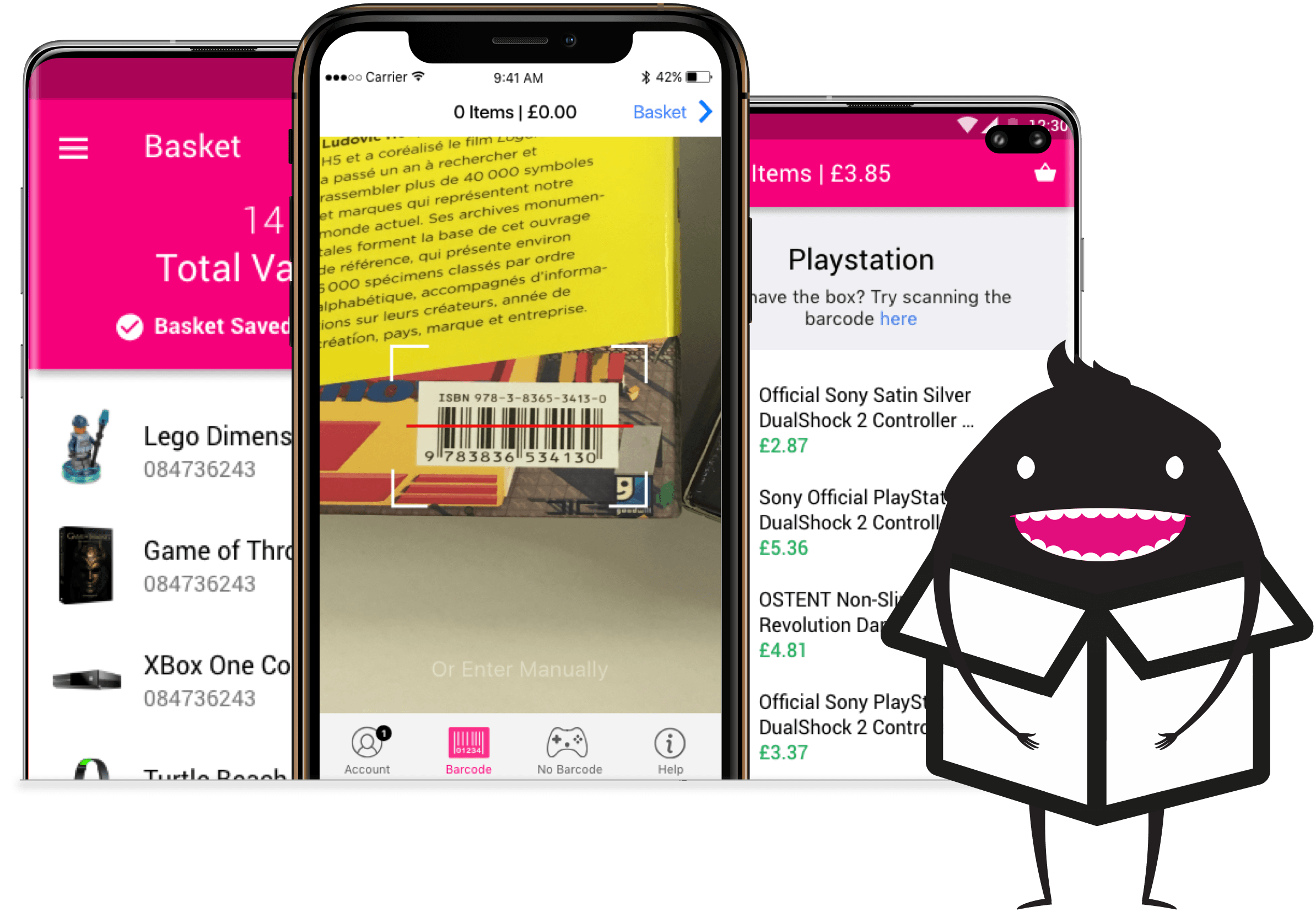 Scan & Save Time With Our App
More time for what's important... gaming!
Designed to be user friendly, our app uses scanning technology to make selling your games easier and quicker than ever before! When you use your phone's camera as a scanner, inputting barcodes manually is a thing of the past! You can scan old games and receive an instant price in a matter of seconds, meaning you'll have more time for gaming!


How much can I earn if I sell my Lego Dimensions?
Production and supply issues with various Lego Dimensions packs and characters led to a scarcity of minifigures in many franchises. Plus, Lego is traditionally at the more expensive end of the scale when it comes to buying items new. Therefore, you could earn some decent dosh trading your Dimensions in for cash.
When you choose to sell to us, we will always promise to give you a competitive price for your items.
So, there's only one way to unlock the earning potential of your Lego Dimensions collection – and that's by carrying out a quick search on this site to discover how much your minifigures could fetch.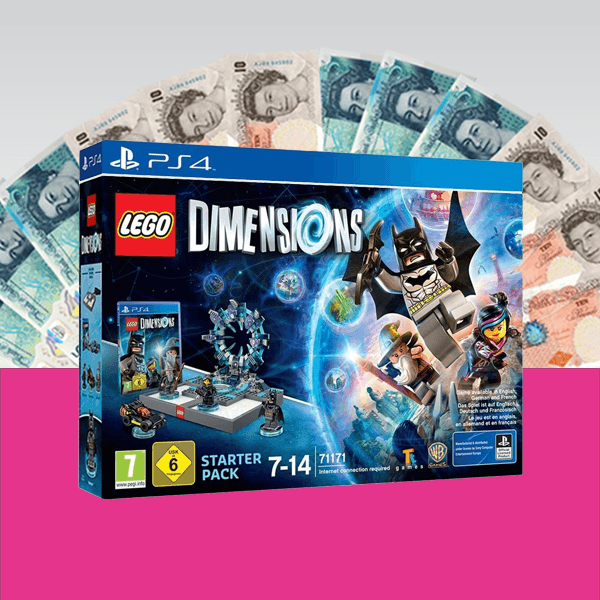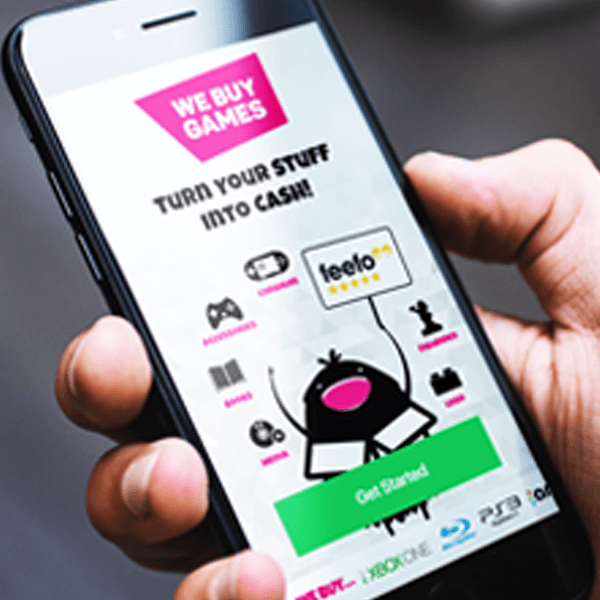 Best place to sell Lego Dimensions online
Swerve the auction sites and sell your Lego Dimensions story pack, tags, characters and more here with us. Why? Our customers rate our selling process as excellent, thanks to its easy nature and speedy payouts.
It's also free to sell online to us – so the entire process guarantees minimum effort and maximum profit.
We've indexed every Lego Dimensions figure ever produced (hey, we're thorough!) so you can quickly search and select the relevant minifigures, packs or tags you'd like to sell to us. Whether that's a solitary Sonic, a starter pack or a mammoth collection – for all you gotta-collect-them-all gamers – we'll take them off your hands.
It's just as easy to bulk sell Lego Dimensions online as it is to trade in a single figure – just select as many as you have to exchange, then print off one free label to cover your postage.
Not only that, but you can even sell your Dimensions portal pad here at WeBuyGames! Simply add it to your order and supersize your spends.
And just like that, you've found the super selling website you deserve… AND need.
Item Added