With the new lockdown in affect, you may find yourself with a great deal of free time on your hands. And after nearly a year of intermittent lockdowns and furlough schemes, spending your new acquired free time making a little extra cash could go a long way!
So instead of spending hours in the Gulag trying to get a win or repainting your entire Warhammer collection (all great pass times if you ask me), why not try making some extra cash to help with household bills or a new lockdown hobby!
It's easier than you might think; here are just a few of many ways to start increasing your cash flow:
Clear out your geek station and turn it into cash!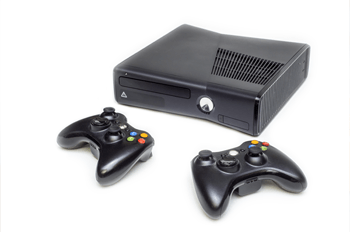 With the next gen consoles dropping, now is a great time to clear out your geek station to make way for the new! It might be hard for some people to part ways with their old consoles, especially the more recent Xbox One and PlayStation 4, after all there is still an abundance of great games to play. But what about your older consoles? Your Xbox 360 or your PlayStation 3, do you still use them? Are their games left gathering dust?
All you need to do to sell your old console is visit our website or download our free app and find it in our catalogues. Once you have got your offer all you need to do is put it in a box and send it to us, and the best thing is its all free.
We don't just buy your old consoles, we will also give you cash for your unwanted video games, and accessories, Lego, Warhammer, Funko Pops and Video Game Figures! All following the same process; just visit our site or app, scan or browse our catalogue, receive an instant offer and send us your stuff for free.
Go on a Treasure Hunt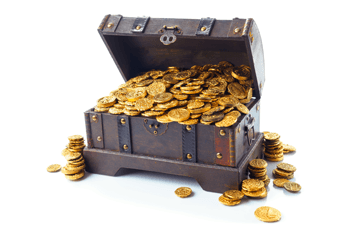 Everyone loves a good treasure hunt, but a treasure hunt where you don't even need to leave the house is even better! Who knows what treasures you might find tucked away in your dresser or buried under a pile of boxes? Maybe you have a box of old coins or maybe you have an old set of spoons that you got from a car-boot sale 13 years ago and never used, it could all be translated into cash. A great way to find out how much your forgotten treasures are worth is by visiting Vintage Cash Cow.
Do what you are good at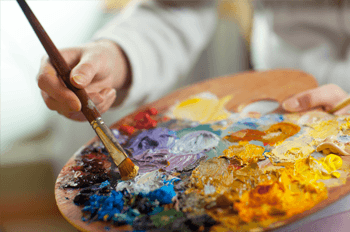 Have you ever wondered to yourself if you can make money by just doing what you love? Well, the answer is probably yes! Maybe you have a love for creating a dioramas with miniature figurines; maybe you are a fantastic painter; maybe you just love collecting clothes. All these things can be a gateway into making money!
Okay let's say you like to collect clothes; there's always the option you could start selling those clothes after all you have developed a keen eye for what's in and what's not.
Maybe you just love playing console games like FIFA and you're really good at it, why not create a YouTube channel and show people your skills. If you're really good maybe try your hand at online games coaching and lessons.
There are many people who love painting miniature figurines but not everyone enjoys it, this creates the opportunity to sell you miniature paintings skills as commission paintings.
Now nearly everyone loves baked goods but not everyone is particularly good at it. If you have a passion for it, why not start up your own little home bakery and share your Pies and Cakes with the world?
The list goes on and on, these a just a few of the many ways you can your hobbies into solid cash.
Surveys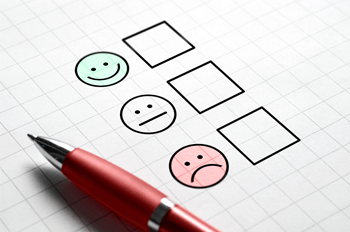 Online surveys are an incredibly easy way to make a little extra cash, granted it might not buy you a new house, but it can definitely build on budgets. There are numerous websites floating around on the internet that will pay you to fill in different surveys and all you need is your device and opinion.
Tutoring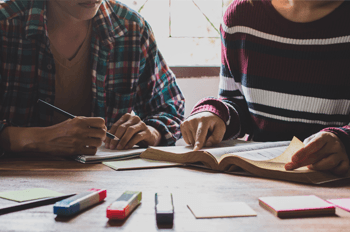 Share your skills with the world and help people improve. Just because you aren't at work doesn't mean you can't follow your career and help other people follow theirs by sharing your knowledge. Perhaps you are a fluent French speaker, you could easily do some short online French lessons for when holidays are back on the cards; maybe you're a graphic designer, why not hold some online lessons on adobe?  The list is endless but there are always ways of using your skills to help people improve and make a little cash on the side.
Blogging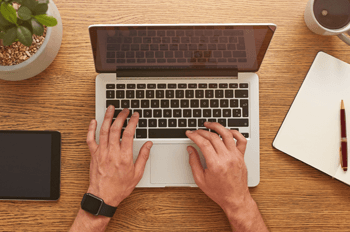 If you have a passion about something then you can try blogging about it, whether you enjoy food or films or furry creatures, you can let the world know by taking a few photos and writing a blog or even making a vlog to post on your YouTube channel.
Make sure you do plenty of research and be consistent with engaging copy and images, this should get you off to a good start!