Amiibo is Nintendo's line of toys-to-life figurines that can unlock features in many games for several different Nintendo platforms.
The figures are fun to collect, as they represent your favourite video game characters – and they're functional. 
Amiibo toys can interact with supported video games with embedded tech, allowing data to be transferred to and from various gaming systems, including the Switch, Wii U, and 3DS.
What is an Amiibo?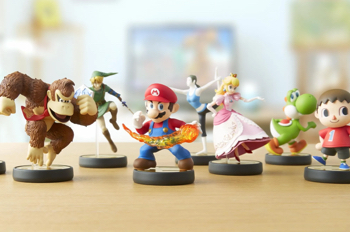 Each Amiibo resembles a character from a video game and includes a hidden radio frequency identification chip. When a player scans the RFID chip inside an Amiibo with a compatible Nintendo system, the system recognises the Amiibo.
The specific effects vary – some games, like Super Smash Bros., allow players to store information in their Amiibo, customise characters, store data and take the saved content with them to play on friends' consoles.
Most games and Amiibo interact in a read-only capacity. That means the console scans the Amiibo and tells the game which kind of Amiibo it is, but it makes no changes to the Amiibo. Scanning the Amiibo will typically unlock a character, skin, level or grant some type of special effect.
Which Nintendo Systems Work With Amiibo?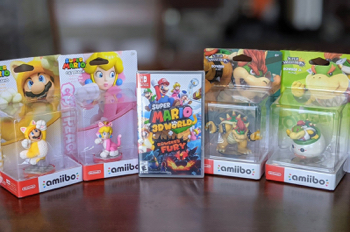 Amiibo was first introduced for the Wii U, but the platform is compatible with any Nintendo Switch, Wii U, or New Nintendo 3DS. That means if you have a Mario Amiibo from the Wii U era, it will also work with a Nintendo Switch.
Amiibo is not region-locked either, which means you can use Amiibo from Japan, Europe, or North America regardless of the type of Nintendo system you have.
You can find Amiibo scanners for each compatible Nintendo console in the following locations:
Wii U – On the GamePad.

Nintendo Switch – In the right Joy-Con and also in the optional Pro Controller.

New Nintendo 3DS and 3DS XL – In the lower touchscreen.
Older Nintendo systems can be made compatible with the addition of a near field communication (NFC) reader accessory:
Nintendo 3DS and 3DS XL – Requires a wireless NFC reader that can be purchased separately.

Nintendo 2DS – Uses the same wireless NFC reader as the 3DS.
Which Games Work With Amiibo?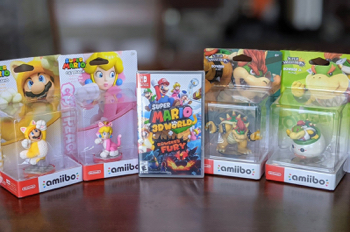 Here are some of the most popular Nintendo Switch games that work with Amiibo. You can use this list to help you choose your first Amiibo.
Elder Scrolls V: Skyrim – Zelda Amiibo provide special Zelda-themed gear, while unrelated Amiibo provide other free loot.

Super Mario Odyssey – Mario, Peach and Bowser wedding outfit Amiibo provide the corresponding costumes in-game. Many other Amiibo award outfits.

Legend of Zelda: Breath of the Wild – Wolf Link, Zelda 30th Anniversary, and Breath of the Wild Amiibo all give special rewards. Other unrelated Amiibo offer lesser rewards.
What Are the Different Kinds of Amiibo?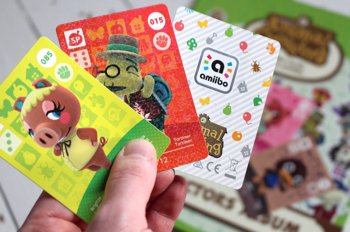 Most Amiibo are miniature, collectable figurines, but some take different forms. The NFC cards found in Amiibo figures are so small they can be placed inside playing cards.
Amiibo take the form of:
Figurines

Playing cards

Breakfast cereal boxes

Plush toys
Regardless of the form an Amiibo takes, they all use the same RFID technology and function the same way.
How Rare Are Amiibo?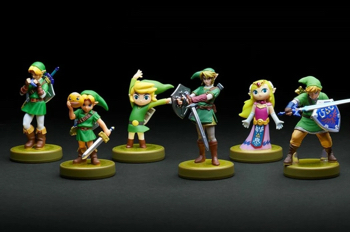 The rarity of Amiibo varies from one to the next and depends on how many were produced. Many amiibo are limited edition, which means they are made for only a short amount of time, creating scarcity and a vibrant second-hand market.
While avid collectors may keep tabs on Amiibo releases, average gamers do not need to worry about it.
Sell Amiibo With We Buy Games
You can sell your Amiibo to We Buy Games, and the process is easy. We'll show you how to sell your Amiibo to us so you can make some extra cash. And who knows, maybe buy more Amiibo!