Pancake day is almost here and we're checking our cupboards to make sure we have all the ingredients to make the most coveted of sweet snacks. Pancake day is a chance for everyone to test their cake making skills and maybe have a little competition: who can make the tastiest pancake, who can get the best flip or who can make the biggest stack of pancakes. However, there are only so many pancakes to go around so why not take things to the next level and venture into the world of digital cooking and test your skills as a budding chef!
We have compiled a list of what we think are the top 5 virtual cooking games that will test your skills in chopping, flipping, stacking, cooking, serving and more!
Food Network: Cook or Be Cooked – Wii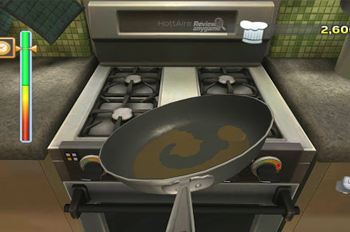 Do you ever get bored scrolling through your phone or flicking through massive cooking books to find a new recipe? And even when you find the perfect recipe the instructions can sometimes leave you wondering if its even written in your language! Well, 'Cook or be Cooked' can take you through each and every step as if you were in your very own kitchen. It will teach you everything you need to know in order to make your perfect pancake! This game may be a little dated, but it is still a great way to get interactive and perfect your pancake flipping technique!
Overcooked – PC, Nintendo Switch, Xbox One, Playstation 4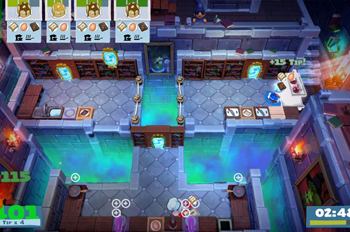 Overcooked lacks the finesse and delicate nature of cooking real pancakes in a real kitchen and replaces it with the potential for total chaos! Complete order after order of pancakes within a time limit! Oh, and not to mention with the risk of falling into a bottomless pit, setting yourself on fire or burning the entire kitchen down.
Cooking Mama – Nintendo DS, 3DS, Switch, Wii, iOS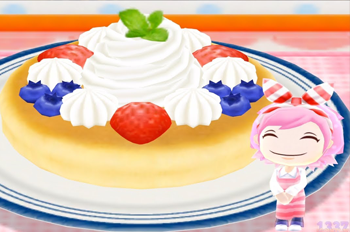 Whip a colourful culinary storm in this Nintendo classic. Practice mixing, flipping and decorating your own digital pancakes, choose from a variety of recipes and toppings to customize your creations to the max! You can enjoy this games whether it be on your old DS, your swanky new switch or even your phone.
IKEA VR Pancake Kitchen – PC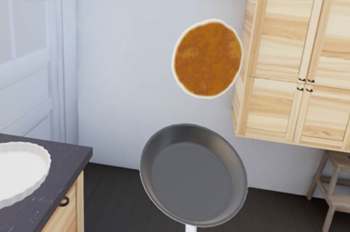 Want a game that will fully immerse you and teach you the ways of making the perfect pancake? Then look no further! This free to play game will task you with one simple objective, set in a modern apartment kitchen, you must gather ingredients, combine and cook the perfect pancake. This VR experience may not have the most captivating story, but it is the perfect game to crack out this pancake day in preparation for the real thing!
Cooking Simulator – PC, Nintendo Switch, Xbox One, Playstation 4
So, you've successfully made your pancakes and they were a huge success, maybe you're feeling confident in your cooking skills and want to try something new? Unfortunately, because of the recent lockdown you might not have a fridge full of exotic and extravagant ingredients, if so then you'll need an alternative and cooking simulator is the perfect remedy! This exquisitely detailed simulator lets you cook till your hearts content. You have full access to a fully kitted out, professional kitchen with an endless supply of ingredients at your finger tips! Whether you are in the mood for a fry up, a pizza, or maybe you just want to bake piles and piles of delectable cupcakes. This game lets you do all that and much more! But beware, things can quite easily take a wrong turn…