Yep you might have guessed it! Here at WeBuyGames we buy old and unwanted games from people looking to make some quick, hassle free cash! But, did you know we buy more than just video games?
Obviously our name maybe a little misleading, but hear us out! So you're probably now thinking what else can I sell at WeBuyGames? Well, as well as video games we buy any unwanted books, CDs and DVDs! Therefore if you're looking to completely gut your house, clear out an old room or just make room on your shelves then look no further than WeBuyGames!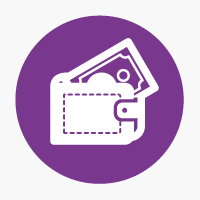 Selling all your unwanted books, CDs, DVDs and games is a fantastic way of making some quick cash, without any hassle! Not only will you be making more space in your home but you'll also receive cash that you can put towards a new video game or something a little more important. Therefore it's a win-win situation!
So Simple

We offer fantastic value for money and the beauty of it all is you can do it from the comfort of your home. We accept most books depending on their condition! Simply type in the ISBN number on the back of each book or use our brand new mobile app scanning device to save yourself some time and within seconds you'll receive a price!
Perform the same process for any CDs and DVDs! It might sound obvious but we only accept these items in their original cases, so there's no point in trying to send us items without a case, because we can't accept them!
It's Completely FREE!!

Ooh and did we mention selling your unwanted items with us is completely FREE? There are no charges for listing your items and postage is completely FREE!
So if you have shelf after shelf of old, unwanted books, CDs, DVDs and games then look no further than WeBuyGames! We guarantee to offer you an unrivaled service and fantastic value that will have you searching your house from top to bottom digging out all your old items!
So go on, give us a go!