Many people have old computer games lying around their house or in storage. Perhaps you got a new upgraded console and now your old games are no use to you. Or maybe you bought a game you didn't like, or you have even been lucky enough to complete a game. Whatever the reason for these unused games we urge you to look them out and use them to make money!
Here at We Buy Games we allow you to turn your old, unused and unwanted games in to hard cash to spend on something you love…a holiday, a new outfit or perhaps even a new game! Here are our top five reasons to sell games for money:
1. You will never play them again
How many games do you have lying around that you think you might play again one day? Chances are if you have not played it in the past six months you are unlikely to play it again. Stop dreaming and sell your game for money right now!
2. They are creating clutter
Where are your old games stored? Are they on a shelf, in a box, a drawer or just scattered around? Wherever they are you could probably use that space for something else. Clear out your clutter and sell games for money.
3. You will get money for them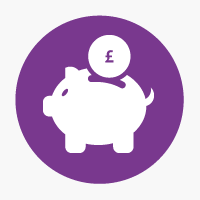 Perhaps the most important, and most persuasive reason! We will give you cash for your unused games, seriously! You can then sell us your game and we will give you your cash, simple. That's cash you can use towards your next holiday, towards a new outfit, shopping trip, night out or even just the latest number one computer game. Whatever you are saving for, a little extra cash couldn't hurt.
4. It's easy to get your money
When you have found your item and know how much we will pay you for it you can sell your items straight away. You don't need to wait for us to send you postage labels and packaging. Simply package the items yourself and download and print the free postage label that we send you. Take your items to the post office and we will notify you when we receive them You will then receive your money in to your bank account, via PayPal or cheque within 3 days of us checking the games. No waiting about, no hassle, just quick easy money.
5. Allow someone else to get enjoyment
When you sell your old games to us in good condition we are able to resell them for a reduced price to someone who perhaps couldn't afford the game at the original price. This means you get the enjoyment out of playing the game, get some of your money back and you are happy in the knowledge that someone else can go on to enjoy that game. By selling your game to us you save any hassle and fees associated by reselling the game yourself.
So, what are you waiting for? Try us out and sell games for money today! You won't be disappointed!