Following the release of the PlayStation 4 and Xbox One this time last year, there was much excitement and anticipation for the year ahead, and rightly so. 2014 has been bombarded with high quality gaming releases surpassing all expectations. From the much-anticipated Destiny to the return of everyone's favourite Nintendo character Mario, this year us gamers have been well and truly spoilt.
So with Christmas and New Year just around the corner we've taken a look at 2014's top games, enjoy…
Titanfall – March (Xbox 360, Xbox One, PC)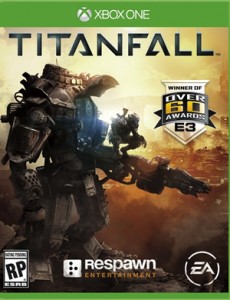 Exclusive to PC and Xbox Titanfall is one of the most exciting releases of 2014. Set in the fat future in a distant world, players control 'pilots' and their mech-style Titans, battling it out in war-torn outer space colonies. With a wide variety of weapons, special abilities and detailed maps Titanfall gives gamers the ultimate first-person shooter experience, which is why the game won over 60 awards at its E3 2013 reveal.
Dark Souls 2 – March (PS3, Xbox 360)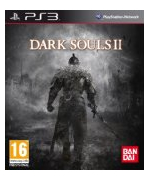 Branded by many as the hardest game of all time, Dark Souls 2 is the third game in its series. Asking questions of your gaming ability at every turn, the third-person role-playing game takes place in the detailed world of Drangleic and allows gamers to experience both player versus environment and player versus player. Exploring a continuous, open world gamers encounter a number of hostile enemies and bosses as they embark on a fantastic campaign mode.
Mario Kart 8 – May (Wii U)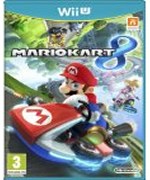 Nintendo's most loved character Mario and his karting friends returned earlier this year in Mario Kart 8. Making its HD debut, Mario Kart 8 introduces a new spin on the traditional track designs with a selection of gravity designed courses alongside a range of gravity-defying hover vehicles. Switching its focus from chaotic weapons to precise driving and an all-new highlight reel provides gamers with a more realistic racing experience, whilst maintaining the fun and enjoyable factors that have served the franchise so well over the years!
Destiny – September (PS3, PS4, Xbox 360, Xbox One)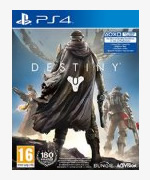 Released across all platforms, Destiny is the most expensive video game ever created and, after much anticipation, it did not disappoint. From the creators of Halo and the publisher of Call Of Duty, Destiny delivers a unique social gaming experience that allows gamers to explore a cinematic universe whilst controlling a customisable guardian who must protect humanity from being wiped out.
FIFA 15 – September (PS3, PS4, Xbox 360, Xbox One, Wii)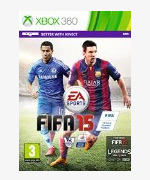 Loved by football fans of all ages the latest production in the EA Sports franchise was released in September and it was an instant success. Providing gamers with the most detailed and realistic virtual footballing experience to date FIFA 15 introduced a brand new emotional intelligence system alongside more specific, detailed tactics. If you love football you'll absolutely love FIFA 15!
Forza Horizon 2 – October (Xbox 360, Xbox One)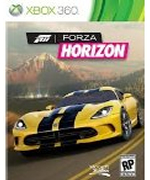 Taking place in an open world Forza Horizon 2 is set in southern Europe. With an emphasis on freedom gamers can drive for mile after mile on open roads or off road and have access to over 200 different vehicles throughout the game. All of which can be fine tuned and fully customised. With over 700 events and an all-new weather system your driving skills will be pushed to the limits, in what is a fantastic racing experience.
Middle Earth : Shadow of Mordor – October (PS3, PS4, Xbox 360, Xbox One)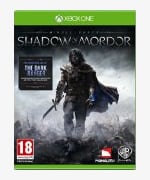 After much anticipation Lord Of The Rings fans finally have a game that does the works of J. R. R. Tolkien justice! The unique gaming experience allows users to uncover a new chapter in Tolkien's universe. Taking on the role of Talion, you'll take on hostile monsters and uncover new surprises as you seek revenge following the brutal massacre of the ranger's family.
Sunset Overdrive – October (Xbox One)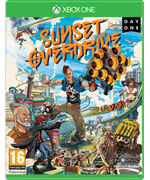 Sunset Overdrive is an open world, third person shooter game with an enjoyable parkour twist. Tasked with cleaning up the mess left behind from FizzCO, an energy drink brand, the game rewards players for moving while in combat and using the surroundings to their advantage. With access to a wide range of weapons it's your job to fight humans who have OD'd on the fizzy drink and are causing havoc within the city.
Call Of Duty: Advanced Warfare – November (PS3, PS4, Xbox 360, Xbox One)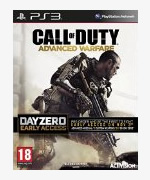 The nation's favourite first person shooter franchise COD returned this week with Call Of Duty: Advanced Warfare. Rewriting the rules of previous titles in the franchise it takes a detailed look into the future of warfare whilst introducing a range of brand new gameplay mechanics such as covert cloaking abilities, grappling and boost jumps. A slick new gaming engine has been used, which incorporates a range of futuristic weapons and technology. The latest COD promises to have you gripped well into 2015!
Halo Master Chief Collection – November (Xbox One)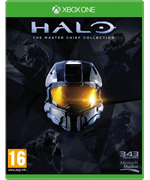 Set for release in time for Christmas the Halo Master Chief Collection includes enhanced versions of the popular Halo: Combat Evolved, Halo 2, Halo 3, and Halo 4. The compilation includes all game modes and multiplayer maps of all four games giving Halo fans the ultimate gaming experience.
If you're looking for extra money to purchase any of the games discussed in time for Christmas then why not sell the games you no longer play? Offering you fantastic value and a hassle free service selling your unwanted games has never been easier with We Buy Games! For more information or if you're having trouble selling your games then feel free to contact us! Call us today on 01706 248282 or get in touch via Twitter or Facebook.