So, what is National Old Stuff Day all about? The essence of National Old Stuff Day is change, it's all about out with the old and in with the new, whether that be to declutter or a change of old habits. There is an endless list of ways that one can participate, for example: a simple change in your daily routine like riding your bike to work instead of taking the car, clearing out your closet and donating the clothes to charity or even selling your old console to make room for the new.
Here at WeBuyGames we like all things video games, hobbies and collectibles. So, we are going to give the low down on how all you gamers, hobby enthusiasts and collectors can make the most of National Old Stuff Day.  If you've ever collected amiibo, Funko POPS, Lego, Skylanders, Warhammer or are a video gamer in any capacity this next bit is for you.
Maxed out your Cyberpunk character skill tree, completed the main story and finished countless side quests? or just tired of fiercely fighting for that next win on Warzone? Why not start over? Create a new character and set yourself new challenges to create a whole new experience; or simply throw the book out and instead of a first-person shooter, try your hand at a street lit street racer or thought provoking puzzle platform game. And think how great it would be to simply get a stack of cash for your old games to pay for new ones.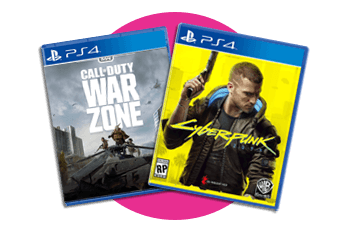 Have you been getting bored of using the same army of tired Space Marines for the last 5 years? Or are you fed up of painting the same colour scheme on all your Warhammer miniatures? Well, National Old Stuff Day might not mean 'get rid and get new' to you, so how about you hit that hobby desk and give everything a fresh lick of paint and spice up your colour schemes a little. 
Has the Lego been left to linger and collect dust? Have the kids abandoned their amiibo? Scrapped their skylanders? Or simply outgrown the fun of their Funko collection? If so, then having a clear out and selling your unwanted stuff may be the right option for you. If it is then National Old Stuff Day is the perfect time for it and WeBuyGames is the perfect place for it.
We understand that sometimes it can be a struggle to part ways with your once beloved items, so we have tried to make the process a whole lot easier with our 4 simple, hassle-free steps.
Enter the barcode, product name or scan your item.
Get an instant online valuation.
Package and post your items for free.
Sit back, relax and get paid.
At the click of a button, you'll be out with the old and scanning the internet for the new with your soon to be earned cash!