We are kicking off the FIFA World Cup 2014 in style giving you the chance to win the ultimate in world cup entertainment!
The Prize:
EA Sports 2014 FIFA World Cup – Brazil (Xbox 360) + Panini Sticker Book and Stickers
How to enter:
 Make an offer with We Buy Games
Simply sell your old games, CDs, DVDs or books to We Buy Games from 30th May 2014 to the 30th June 2014 and use the code WorldCup2014 to be automatically entered in to the draw. The WorldCup2014 code also adds an extra 10% onto your offer, RESULT!!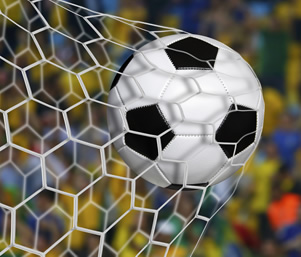 Tell us your favourite world cup memory
You can also enter the competition buy commenting on our competition posts on Facebook, Twitter and Google+ from 30th May 2014 to 30th June 2014 telling us one of your favourite world cup memories.
Doing both of the above will enter you into the competition twice, doubling your chances of winning!
Selling old games is easy
Simply enter the EAN barcode number from the back of your games box into the selling basket and receive an instant online offer. We also provide a free post label so sending your games won't cost you a penny!

We boast the fastest turnaround on the web, aiming to pay you within 3 days of receiving your items.
When it comes to buying games we're the equivalent of the 11 second goal Hakan Sukur scored for Turkey against South Korea in 2002, the FASTEST!!!
So what are you waiting for?
Sell games today for some fast cash and have the chance to win EA Sports 2014 FIFA World Cup – Brazil + Panini Sticker Book and Stickers!
 Don't forget to enter the WorldCup2014 voucher code when making an offer for an extra 10% and a chance to win.