Last time it was Microsoft's machine that had the advantage of being cheaper, this time it's Sony's. The fact that the PS4 is £80 cheaper is enticing; if money is very much a deciding factor for you then the price difference could be significant. However, some gamers may look at both consoles and decide that they believe the Xbox One would be a better investment. It all depends on what exactly you're looking for. So, let's meet the heavyweights.
"This is for the player's" say Sony of the PS4. As well as promising to push the boundaries of what's possible in gaming Sony seem to be plugging into the prominence of social media with the new PlayStation. Gamers will be able to share videos of their gaming exploits online, whether that be their finest moments or a complete walkthrough for a single game. They'll even be able to live stream their gaming adventures should they so wish. More than a gaming machine, Sony have created an entertainment centre – users can chat online, watch films and listen to music. If you have a tablet, smartphone or PlayStation Vita then you'll be able to link that to your PS4 too.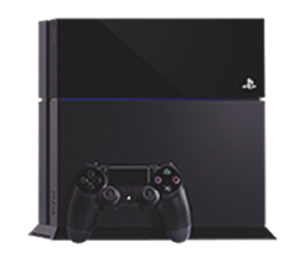 Getting onto what's really important, the PS4 is ten times more powerful than the PS3. Sony promise you "stunning graphics" and "experiences that are bigger, bolder, [and] more immersive." In terms of launch titles the PS4's big exclusive is the new Killzone. Then there's also the next-gen version of FIFA 14, Just Dance 2014, NBA Live 14 and LEGO: Marvel Super Heroes. Of course more titles are scheduled for release through the winter months.
On the other side Microsoft are calling the Xbox One the best. "The best games," "the best multiplayer," they say. Like the PS4, the Xbox One offers access to films, TV shows and music. It allows you to chat on Skype and to upload your personal gaming highlights to the internet too. So what's different? In the run up to the Xbox One's release Microsoft have been pushing their new and improved online multiplayer. You're now more likely to find yourself grouped with gamers of similar abilities. Each gamer now has a reputation so irritating players will be shut out of your matches. That and there's no more waiting; you can continue playing offline or watching TV while your online game is being put together. Speaking of playing offline, the new and improved Kinect opens up the possibilities of voice activation and motion control in all different kinds of games.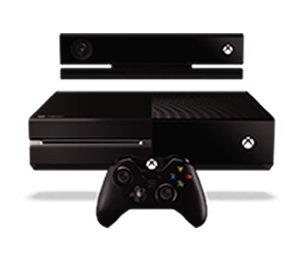 It is the games themselves that are the aces in Microsoft's deck. Unsurprisingly, they're keen to point out the fact that Sony came nowhere near them when it came to console exclusive games being awarded at 2013's E3. Their exclusives include the new Halo, the new Forza, and original games such as Ryse: Son of Rome and Quantum Break (that's the brutality of Rome and an adventure in a TV drama style from the creators of Max Payne).
There you have it folks, a quick breakdown. Now it's time to choose…
Fancy getting your hands on an Xbox 1 or PS4… ENTER OUR BIG CONSOLE GIVEAWAY! Visit www.webuygames.co.uk/win to enter and receive £5 free on your first trade!