Whether you're a lover of real-time strategy, first person shooters, or role play games, you know how short a time it can take to play through an entire game from start to finish, including all the bonus features. You just start playing, and then, next thing you know… ten hours have passed and now you're on the endgame credits! That just shows how immersive games have become these days, right?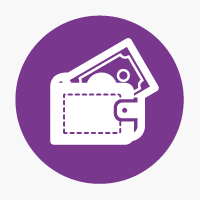 It was an amazing game, but what do you do now? Let it collect dust on the shelf? No way! Put that great title to good use while it's still popular and can still generate a nice chunk of cash to go towards your next gaming purchase.
If you're looking to sell games online for cash, you needn't look any further than WeBuyGames!
Simple and easy process
WeBuyGames have created an easy system for those who want to sell games online quickly. You just need to enter the unique code on the back of your game box to find out its sale value, print off your free pre-paid postage label, and post away. Next all you need to do is decide which amazing new release you're going to put the money toward!
A flexible service
Are you sporting an Xbox? Play Station? Nintendo? No problem. Because WeBuyGames buys games from all of those consoles. Want to trade in your used games for a new title? You can do that too! Are some of your games really old? That's not a problem either, as WeBuyGames can buy those off you as well; and they can buy your old DVDs, CDs, and books too. The beautiful thing is, you can do all this from the comfort of you gaming chair!
Rewards for frequent sellers
If you're a hardcore gamer, you're more than used to getting a new game and clocking it within a matter of days, sometimes hours… There are so many awesome games coming out every month, and you just have to play the best of them. So why not make your hobby help pay for itself? If you make regular sales using the WeBuyGames.co.uk website, you'll be rewarded accordingly.
So if you've got any used games sitting there waiting to be sold for a nice bit of cold harsh cash, what are you waiting for? Sell games online for cash and put that cash toward a fresh new release!