Sell Console Games Here!
Following a lull in video game releases the festive period is just around the corner and with it comes a tsunami of new console games. But as we all know keeping up to date with the latest video games, especially in today's day and age, isn't cheap! Following the release of the Xbox One and PS4 towards the back end of last year the quality of video games has gone through the roof and, as expected, it is us gamers who are paying the price, literally!
On average it costs close to, if not more than, £50 for a brand new console game and with Santa's sleigh bells ringing in the distance having as much spare cash as possible is vital especially if you want to continue feeding your video game addiction.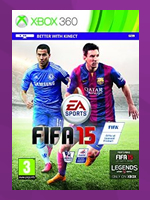 Okay, so maybe it's a little premature to be discussing Christmas in October, but making some extra cash to put towards a brand new video game is incredibly appealing! Imagine not having to break the bank to get your hands on the latest FIFA or not having to miss a night out because you'd splashed the cash on Destiny, the most anticipated video game of the year! Imagine having a bit of extra cash lining your pockets, well you could have exactly that when you opt to sell console games here at We Buy Games.
Time To Move On
As avid gamers ourselves we understand it's not always easy getting rid of memorable games that have served you well for so long. But with so many new games being released and your shelves becoming overpopulated it's a case of out with the old in with the new! So it makes sense to make some extra cash from the games you're willing to part company with!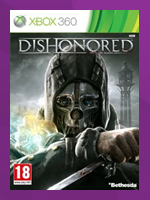 Making your decision easier we offer fantastic value for the games you're looking to cash in on, therefore you can rest assured knowing you're getting fantastic value for the games that have provided you with endless hours of fun and entertainment the past few years! Feeding your video game addiction you can use the money to put towards a brand new console game!
The service we offer is seamless and hassle free. Simply head over to our sell now page, input the barcodes of the console games you wish to sell and within seconds you'll be given a value. Using a pre-paid postage label which we will send to you via email you can post your console games to us FREE of charge. Once we've received and checked your games we aim to pay you within 5 working days! It really is that simple!
For more information on selling your old console games then feel free to contact us. Get in touch via twitter or give us a call today on 01706 248282.