Lego is an astonishingly versatile and enjoyable hobby. The scope is endless, the possibilities boundless, and it's also bizarrely addictive.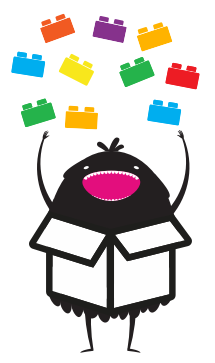 Over time you will swiftly amass an astonishing amount of Lego, bought in kits and bargain bins, gifted to you by relatives, or slowly saved up for and purchased with glee. Young and old, Lego is awesome.
But there comes a time when you're seriously tired of stepping on those bricks. Your house is overflowing with Lego, there are boxes and boxes of it stacked hither and thither, most of it from incomplete sets you've lost half the pieces to and can't even build anymore.
Perhaps the spell has worn off and you're tired of building. Perhaps your children are grown and no longer play with the Lego they once loved and begged you for relentlessly. Maybe you've had to downsize your home and you simply don't have space for it all any longer. It could simply be that you're aware of how much joy can be had from it, and you're sad to see it unused. Or maybe you're dying to throw it all out, but the thought of so much waste sets your teeth on edge.
Fear not, help is at hand!
There's a quick and seriously easy solution to all your spare Lego woes. Did you know you can sell your unused, unwanted, or simply superfluous Lego online? Not only will you be disposing of your Lego in a responsible way, but you can make some money while you do it.
Here's our simple guide for how to sell your Lego online for some fast extra cash.
Step one – gather your Lego
Round up all those colourful little bricks. Bundle your mismatched pieces together. Crate up all the grey bricks you have in abundance but never ever use. Raid your hoard and sort out everything you don't really want or need. Amass a great, beautiful, brilliant stack of Lego you are no longer using. You might not want it, but we do!
Step two – weigh that stash!
Using everyday household kitchen scales, weigh all the Lego you have to sell. You may have to do it in batches and add up the total amount as kitchen scales don't have a very high capacity, and we want as much of that lovely Lego as you're willing to part with!
Step three – get online
Go to our quick and easy-'Sell Lego' page and select the weight closest to the total amount of Lego you have from the drop-down menu. Click the big friendly button, add that Lego to your selling basket, and follow the instructions.
Step four – send us that Lego!
You have it, we want it, and we're happy to give you lots of lovely money for it. Once you've told us how much you have, simply parcel up your Lego and post it to us. We'll take care of the rest.
Simple, easy, and so very fast. By selling lego online, you'll have extra cash in no time! Want to sell Lego Dimensions figures? We buy those too.