2020 was an astronomical year for gaming with a wealth of new releases from the likes of Animal Crossing: New Horizons, Last of Us 2, Assassin's Creed Valhalla and the release of next gen consoles from Microsoft and PlayStation. Which is pretty thankful considering the year we've all had, and video games needed more than ever to get us through it. But as 2020 came to an end (Phew!) 2021 gives us more to look forward to…
It only gets better with developers sure to tap into the real potential of the next-gen consoles offering better graphics and gameplay. 
Below you'll find our initial list of or most anticipated video games of 2021:
Horizon: Forbidden West
Platforms: PS5 PS4
The sequel to Horizon Zero Dawn (one of the PlayStation 4's best exclusives) is set in a post-apocalyptic San Francisco in America. Expect an imaginative open-world environment with vibrant landscapes, machine creatures, robot dinosaurs and most interestingly of all – underwater sequences, journeying as strong female character Aloy. Despite coming to PS4, the next-gen version is also being built to take advantage of the PS5's advanced processing and loading power allowing more detailed environments and even quicker fast-travel times, no doubt making the exploration of this visually stunning world even more engaging. 
Release Date: 2021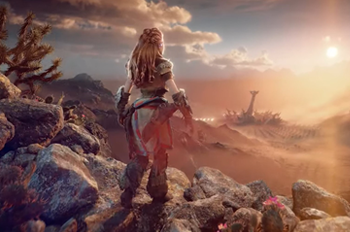 Far Cry 6
Platforms: PS4 PS5 XBOX ONE XBOX SERIES X PC
That's right. Far Cry is returning once again, taking on the role of a freedom fighter, you set out to instigate a revolution against the dictatorship regime of Anton Castillo (Played by Giancarlo Esposito) who is the leader of Yara and wants to restore the nation back to its former glory and he's willing to do so by any means necessary. The series is known for its towering and threatening villains and far cry 6 looks to have its most intimidating antagonist yet. Expect sneaking, shooting and stunning but chaotic open-world action as you watch animals and people have random fights and clear out enemy areas.
Release Date: 2021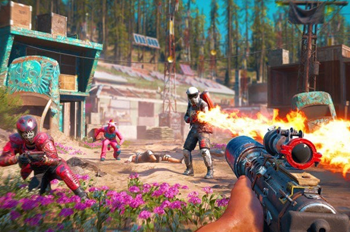 Ratchet & Clank: Rift Apart
Platforms: PS5
The Ratchet & Clank series has been a staple of the PlayStation brand since 2002 and has been a long while since a fully original Ratchet and Clank game was released. Not only does this new game bring a dimension-smashing adventure with Dr. Nefarious ripping holes between worlds, dragging our duo heroes with him. Specifically, designed to show the power of the PS5's super-fast SSD with instant-loading and an astonishing amount of onscreen visual detail to boot, there'll be new gadgets, completely brand new worlds and much more to discover in Ratchet and Clank: Rift Apart, including a brand new playable female lombax from another dimension.
Release date: 2021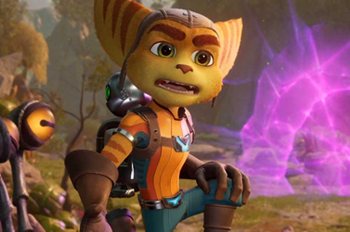 Hitman 3
Platforms: PS4 PS5 XBOX ONE XBOX SERIES X PC
Agent 47 returns in Hitman 3 ready to get stuck into his assassination contracts for what is set to be a dramatic conclusion of IO Interactive world of assassination trilogy. It is also said Agent 47 will carry out the most intimate professional contract of his career. You will carry out missions around the world in different sandbox locations with the start of the game taking place in Dubai. Already own Hitman 1 and 2? You'll be glad to know you can import your maps into the new game.
Release Date: 20 Jan 2021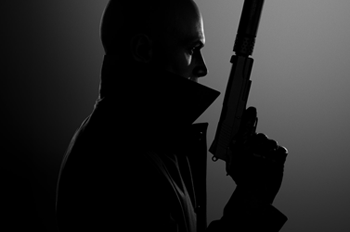 God of War: Ragnarok
Platforms: PS5
God of War: Ragnarok is probably the most anticipated game of 2021 and whilst not officially confirmed to be named God of War: Ragnorak just yet, fans and press are quick to refer it as, following the term being heavily referenced throughout the previous game which stood as one of the PS4's crowning achievements and Sony's teaser reveal which hints at the title and suggests that the Norse mythological event, which led to the end of days will drive the latest brutally intense adventure with Kratos and Atreus. 
Release Date: 2021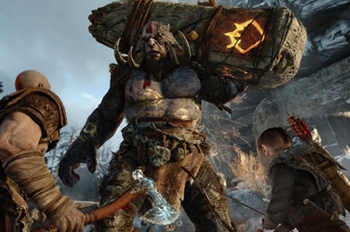 Halo Infinite
Platorms: Xbox One, Xbox Series X/S, PC
Halo Infinite should be the game we're all already invested in as it was supposedly marked the big Xbox series X/S launch game. However, fans responded with critical feedback to the initial gameplay trailer resulting in a 2021 pushback for further improvements to refine the quality of the game. Nevertheless, the reboot of the franchise and return of Master Chief could be the comeback we've all been waiting for. Although the plot details remain unknown, there is still a lot of promise for Halo infinite. The developers have stepped up to deliver outstanding games in the past so let's hope the next reveal for the game is an opportunity for Microsoft to deliver its true scope and presentation, better than its last.
Release Date: Autumn 2021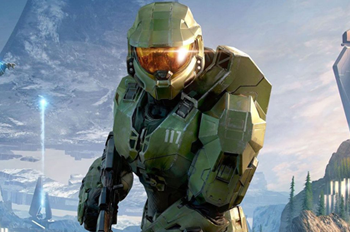 Hogwarts Legacy
Platforms: PS4 PS5 XBOX ONE XBOX SERIES X PC
The Harry Potter franchise has been a staple of modern fantasy-fiction since its debut in the late 1990's. Hogwarts Legacy is the realisation of a long-held dream for many fans, putting you at the centre of the wizarding world adventure, so you're not simply having adventures in the shadows of other characters. Setting the story 100 years before the books, you'll get to create your own original character, pick which house your sorted into and then explore a familiar fully open-world Hogwarts whilst interacting with students and professors.
Release Date: 2021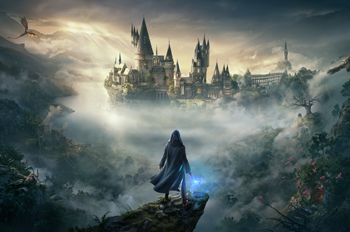 Resident Evil 8: Village
Platforms: PS5 XBOX SERIES X PC
The eighth Resident Evil looks to reflect its shift into heavily atmospheric action-horror and continues the first-person perspective and protagonist of Resident Evil 7 with the story of Ethan and Mia. Like RE7, we can expect more high-fidelity first-person scares but this time with witches, werewolves and other imagery we're not used to seeing in the long-running survival horror series.
Release Date: 2021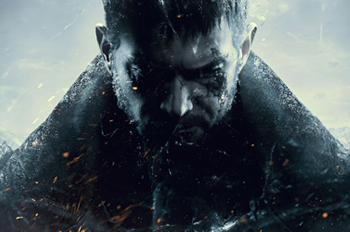 Back 4 Blood
Platforms: PS4 PS5 XBOX ONE XBOX SERIES X PC
Might say Back 4 Blood on the box, but make no mistake, this is unofficially the next left 4 dead. Shaping up to be the classic zombie survival horror shooter in everything but name. Taking the same first-person, co-op survival aspects and adding more grotesque zombies with fun, frenetic combat. The game is set to add a PVP multiplayer option pitting upto four players against each other.
Release Date: 22 June 2021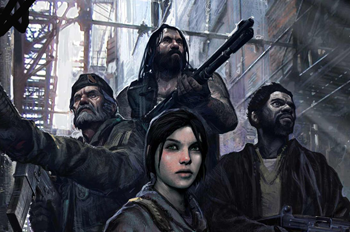 Other honourable Mentions:
Outriders
Mass Effect
Gran Turismo 7
Ghostwire Tokyo
Super Mario 3D World: Bowsers Fury
Senua's Saga: Hellblade II