If there's one thing that's kept us going through 2020, it's video games! While this year has been challenging on every other level, the gaming industry has come through with an outstanding array of titles released over the last 12 months and the launch of the latest generation consoles. All of which have continued to entertain us through these difficult times.
Although this year may have been a little different for us, Christmas remains the same. Every year, Journalists, bloggers and content creators are scrambling to put together some form of festive content. As a result of this there are around 25,000 of 'the best Christmas video games' lists on the Internet. Welcome to another one.
Although, there's a slight difference here. We're not just sticking a list together of any Christmas themed game. Festive themed or not, these are worthy games to play THIS Christmas.
1. Daze before Christmas
Feeling festive? You might want to pull out the SNES and travel back to 1994 for this one. Play as the big man himself, working hard to rescue your elves and beloved reindeer from an evil timekeeper as well as turning critters into gifts and keeping the festive cheer alive. Ok, we know how it sounds but trust us it's well worth your time.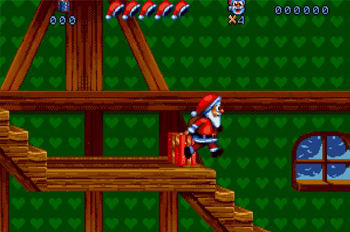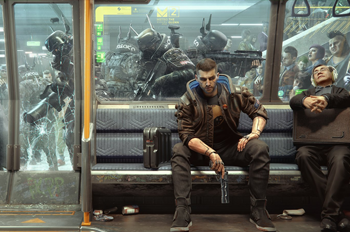 2. Cyberpunk 2077
We know what you're thinking… what does this have to do with Christmas? Nothing is the honest answer but it was released this December so that counts for something, right? You need to get your hands on Cyberpunk 2077 this Christmas. You play as V, a mercenary outlaw going after a one-of-a-kind implant that is the key to immortality. The action-adventure game allows you to explore a vast open world mixed with combat, story changing player choices and robust character development.
3. Donkey Kong Country 3
We're taking you back to the SNES again and adding some Christmas spirit. Although a great game in its own right, enter code "merry" into Donkey Kong Country 3: Dixie Kongs Double Trouble to turn the game into a Christmas wonderland collecting bells and gifts instead of stars and bananas, all whilst listing to cheerful festive music. 'Tis the season to be jolly after all.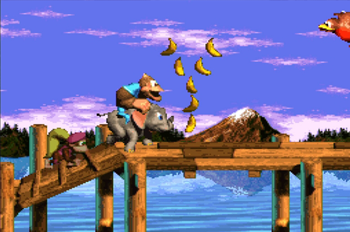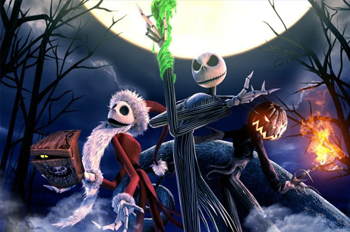 4. The nightmare before Christmas: Oogies Revenge
There are some video game adaptions of movies that just get it so wrong! Not his one. This one did right by not trying to recreate the movie but using established characters and setting to create a new story with Oogie Boogie planning to take over Halloween town and the Christmas holidays!
5. Batman Returns
Whilst the popular choice for the caped crusader at Christmas time is Arkham Origins. The Batman Returns is a tie-in with the Christmas-set movie of 1992. Great movie and great game!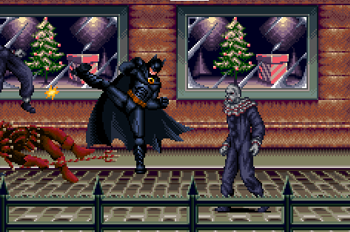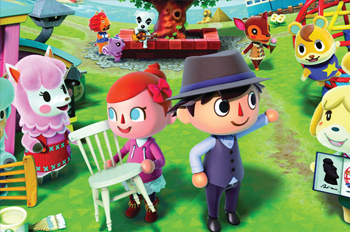 6. Animal Crossing: New Leaf
With the launch of New Horizons earlier this year many gamers may have forgot about New Leaf but for us whipping out the game out every December has become a bit of a ritual. Seeing the villagers in their festive coats, sweaters and woolly hats really brings out the Christmas spirit! Not to mention the store selling festive furniture, snowflakes appearing everywhere, and Nintendo even sending free in-game gifts! If you've played it yourself, you know exactly why this game is a perfect game to play at Christmas.
7. Spider-Man Miles Morales
Again, nothing at all to do with Christmas just a really, really great game that deserves to be on this list. If you don't own it already, here's to hoping it's under the tree!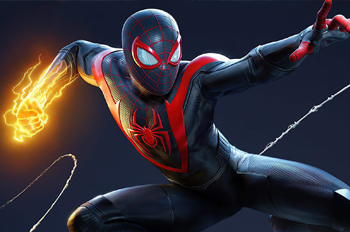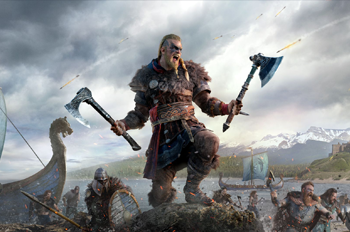 8. Assassins Creed Valhalla
This game is a MUST this Christmas. Play as a fierce Viking warrior as you travel to breath-taking landscapes of England's broken Kingdoms. Some of these landscapes are full of snow giving it that cold winter December feel! Raid your enemies, establish your new settlement and build your political power to each your place amongst the gods in Valhalla. We'll be honest once you start, you won't put this down for hours! That's why we like it!
9. Dead Rising 4
Nothing says 'Merry Christmas' like mocking consumerism with players bashing the brains out of zombies with a variety of what would be Christmas Gifts!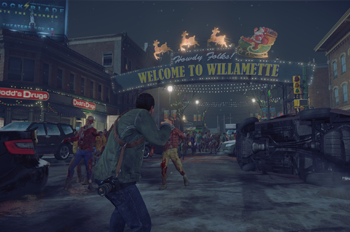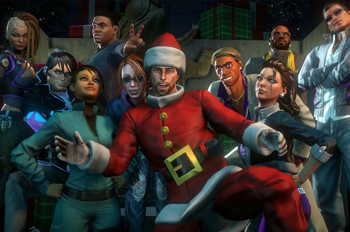 10. Saints Row 4: How the saints saved Christmas
This game is more delightfully insane and funny than the original game with references to all our favourite Christmas movies whilst shooting ridiculous enemies with ridiculous weapons in ridiculous costumes in an attempt to save Christmas! It's hilarious!