Seen as Halloween is just around the corner, we thought we'd share with you some of our favourite Halloween themed LEGO sets.
Forget bobbing apples, fancy dress and asking strangers for sweets, these spooky LEGO sets will provide hours of Halloween fun for any age group!
1. LEGO Jack-o-lantern Building Set for Halloween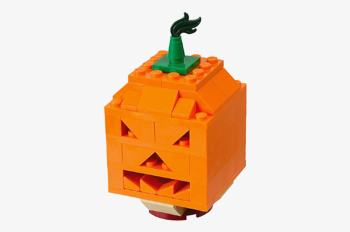 Nothing screams Halloween quite like a Jack-o-lantern! If you're on the hunt for Halloween lego, this 52 piece set is a must-have.
We can't think of a better way to get into the Halloween spirit and impress the neighbours than displaying this cleverly crafted LEGO Jack-o-lantern in your window. Plus it's much less of a mess than carving out a pumpkin!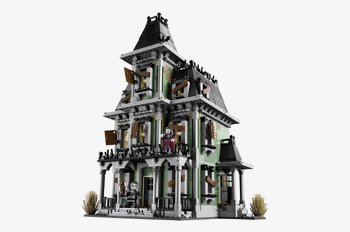 If you're looking for a LEGO set that's a little more intricate, check out the Monster Fighters Haunted House! With a whopping 2064 pieces, this scary Victorian haunted house will provide you with tons of fun this Halloween.
Including 3 floors, folding stairs, glow in the dark ghosts, vampires and much more!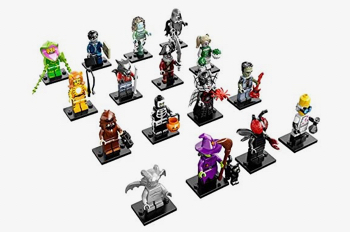 Perhaps LEGO figurines are more your thing? Well this spooktacular Halloween set comes with 16 minifigures to add to your collection! Including horror icons like Frankenstein's monster and the grim reaper as well as fright-night staples such as a witch, werewolf and skeleton. 
With characters like these in your collection, you're bound to be in an awesome Halloween mood.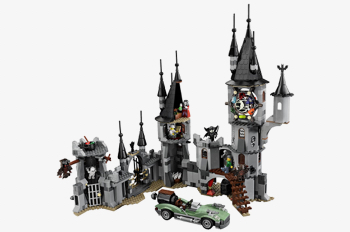 Trap doors, secret entrances and an eerie dungeon are just some of the things you can expect from the Vampyre Castle LEGO set! With 940 pieces, an incredible car with a launcher and lots of mini figurines, it's definitely worth your time and money.
If you're looking for something that utterly embodies Halloween, you're not going to get much better than this!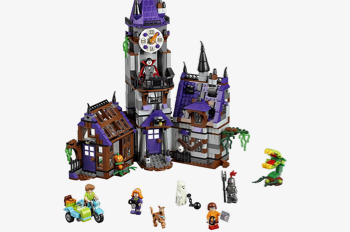 Calling all Scooby-Doo fans… this one's for you!
Scooby Doo is a beloved childhood programme that fits in perfectly with the Halloween theme and this LEGO Mystery Mansion does a great job of capturing the spirit of the show. Plus it comes with an almost full Mystery Inc. gang (just missing Fred) and 3 monsters, who's real faces are revealed when you spin their heads! With 860 pieces, it offers a challenge but it's not too big of a task to build. We'd definitely recommend giving this a go if you love all things Scooby-Doo.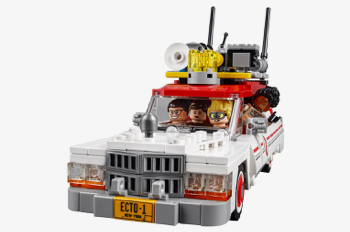 If a combination of spooky and funny is what you're looking for this Halloween, there's nothing better than GhostBusters themed LEGO! It includes ECTO-1 ambulance and the ECTO-2 motorcycle, as well as the full cast of heroes from the film. We'd say it's a pretty easy build so it works best as a toy once it's assembled.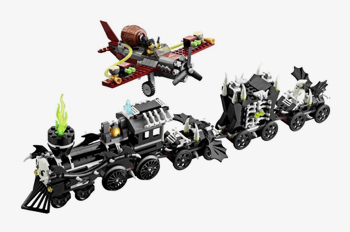 Another LEGO set that would be great for your Halloween decorations is this glow in the dark Ghost Train! Containing 741 pieces, this playset is fairly easy to assemble no matter your skill set. Plus you also get a hero aeroplane included so you're getting to Monster Fighters transport vessels in one.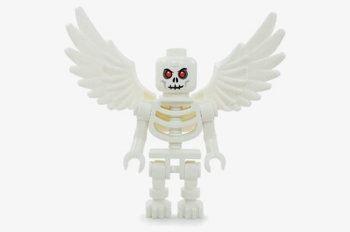 Who knew LEGO could make such great decorations?! This Winged Skeleton Minifigure is another great show off piece for your collection – plus it adds an extra level of fun to any Halloween playset! You can assemble it with or without wings depending on the vibe you want.
9. LEGO Hidden Side Graveyard Mystery Building Kit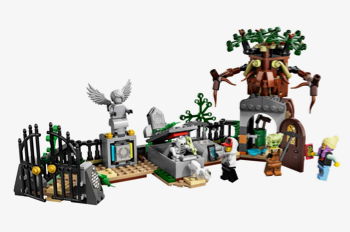 Hidden Side is one of LEGO's newest themes and this Graveyard set comes with some awesome features. The coolest being the ghosts for the set that can only be seen using LEGO's app with built in AR functionality! 
We love this out of the box thinking from LEGO. It's a great bit of tech that will appeal to kids used to using digital elements in their toys. If you're looking for a fun halloween set that uses new technology, this is for you.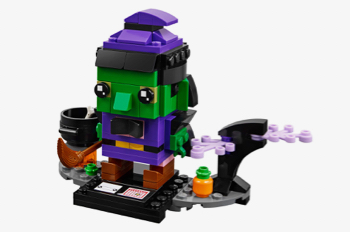 Rather than a build that's meant to challenge you or a set that's great to play with, the LEGO Brickheadz collection is meant to be a display toy. The Witch has the staple brickhead look and is designed specifically for Halloween! She comes with a spooky potion and a broom, is super easy to assemble and will look great in your Halloween display.
With all of these awesome Halloween LEGO sets available, it's safe to say you're not stuck for choice! We hope you all enjoy some spooky fun, whichever LEGO you choose.
Sell your unused Lego to We Buy Games