Following the outbreak of the (COVID-19) Coronavirus, we have a very surreal few months ahead of us. For many, it's a period of self-isolation with not much to do. We believe spending weeks of quality time with the family is an opportunity that might not come around again and should be made the most of, which is why we bring you our top 10 video games (old and new) the whole family can enjoy together!
Overcooked 1 and 2
First on our list is overcooked. Cooking and planning meals during this time can be hell. So why not turn all that panic and stress into wholesome fun. The online cooperative multiplayer allows for up to four players to control chefs who have to work together as a team to plan and prepare food. Sounds fairly simple right? Be warned! It's deceptively difficult and things can get heated in the kitchen! Working together to overcome new obstacles is the aim of the game to get that high score. Aside from being highly addictive and fun for everyone, it's also got some real timely skills to teach!
Platforms: PC, Mac, PlayStation 4, Xbox One and Nintendo Switch.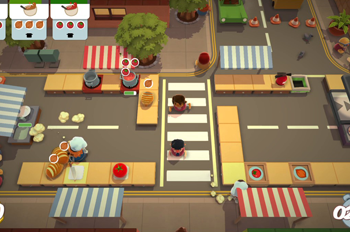 Mario Kart 8 Deluxe
You can't go wrong with a classic and quite frankly, nothing tops Mario Kart. Always a household favourite, this one is sure to please adults, teens and children. We recommend any Mario Kart (old and new) but this one includes the best tracks from all the older entries in the series and has online and local multiplayer options for up to 8 players. It's super easy to get lost in and before you know it, hours of endless fun will have passed by!
Platform: Nintendo Switch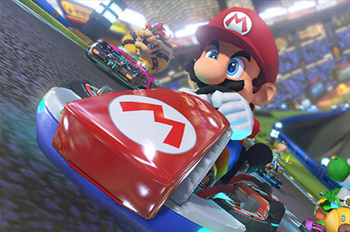 Just Dance
Being confined to the indoors makes it difficult to get in any exercise. Just dance is the perfect balance of exercise and fun and with a wide choice of songs and choreography its entertaining for all the family. Simply follow the commands that appear on screen and strike a pose during those gold moves to earn extra points! We recommend the camera at the ready for this one!
Platforms: Wii, Nintendo Switch, PlayStation, Xbox and Stadia.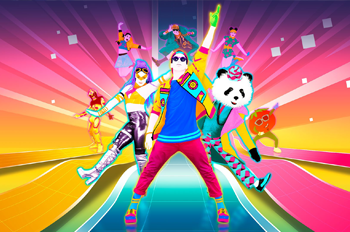 Knowledge is Power
A highly amusing and competitive 'fastest finger' trivia game for 2-6 players who use smart devices for controllers. Once you've picked and personalised your avatar with a selfie the battle rounds begin. What really makes this game is the humorous hazards you can use to distract and attack your opponents, the perfect combination of competitive and combative! The first to the top of the pyramid of knowledge is crowned the winner! This one is more suited to families with children aged 12 and over. It's super fun and won't break the bank!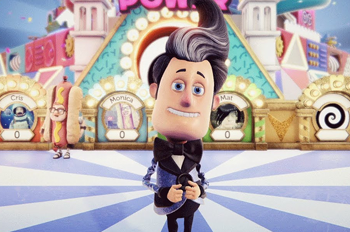 Snipperclips
A largely underrated same-screen co-op game for up to 4 players. Although this one is slightly more challenging, its sure to improve your problem-solving skills! You'll be screaming instructions to one another, laughing uproariously and high fiving as you snip and clip your way through some extremely ingenious and inventive levels.
Platforms: Nintendo Switch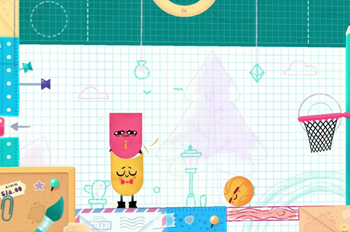 Minecraft
In complete contrast to Snipperclips, the likelihood of you not having heard of Minecraft is zero. The god of games for kids and tweens alike. The sandbox 'creative mode' allows smaller children to build stuff together and 'survival mode,' essentially for the older to fight, dig and explore. If you're trying to limit screen time, you'll have an uphill battle with Minecraft as its super fun once you get into it!
Platforms: Pretty much everything!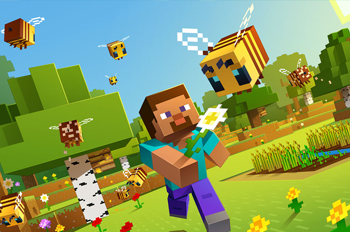 Rocket League
Cars playing football. We know it sounds crazy but who wouldn't like driving round like a maniac leaping into the air and smashing the ball into a goal half a pitch away? The hybrid racing-football-hockey game has become its own sensation inspiring physical toys and its own eSports league. With both local co-op (up to 4 players) and online multiplayer (up to 8 players) available, it also happens to be one of the best family-friendly games out there, either having you all on one team working together or pair off against one another and see who has what it takes to earn the family championship!
Platforms: Playstation 4, Xbox One, Nintendo Switch, Windows, OS X and Linux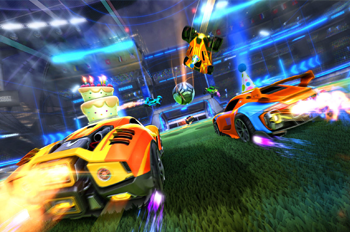 Crash Team Nitro-fuelled
Ah, Crash Team Racing. Everyone's favourite bandicoot has boosted his way back in the driver's seat. One the kids can enjoy, and the adults can connect with on a nostalgic level. With split-screen racing for up to 4 players and an online multiplayer mode for up to 8, this is the ideal game the whole family can unwind to. We do warn you however, this is one of those games where you will want to play more and MORE.
Platforms: Playstation 4, Xbox One, Nintendo Switch.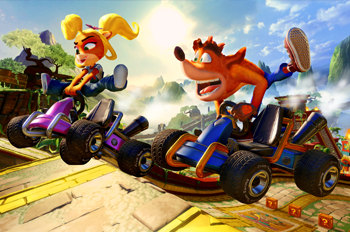 Push Me Pull You
The peculiar and weird wholesomeness of this game in incomparable. As whacky as the game sounds (two-headed mutants wrestling and playing football), you stop asking any questions once you start playing. Teams of two players share a controller (adds to the fun), each operating one end of the delightfully awkward worm-person to bring down the other team. Its addictive, competitive and a ridiculous amount of fun!
Platforms: Playstation 4, Mac, PC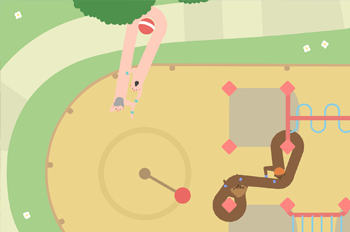 Super Mario Party
It's-a me, Mario (again). Everyone's favourite makes another appearance on this list, a testament to how ubiquitous the Super Mario titles are. The new online Mario-thon mode allows you to play with up to three other local players in five mini-games selected from the eighty that make up this one.
Platforms: Nintendo Switch