Internationals Women's Day is here so we thought it was high time we pick out and celebrate our favourite Female protagonists in video games. We have scoured our fountain of gaming knowledge and picked out some of the strongest, bravest and most fierce female leads as we can.
Aloy – Horizon Zero Dawn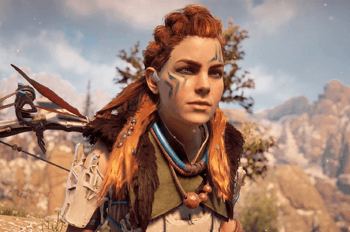 First on our list Aloy, the only playable character in the breath taking post-apocalyptic world of Horizon Zero Dawn. Play as this strong willed and highly skilled hunter as she rebels against her own narrow-minded tribe and sets out into the world.
Horizon Zero Dawn offers fantastic gameplay and inspiring views as you survive in a world that combines prehistoric and futuristic elements. Aloy is a true rebel spirit which unfortunately doesn't stand her in great stead with everyone she meets but as the game progresses both you and the characters you meet grow to love this character as she tries to break down her walls and comes to accept her fellow outcasts.
Lara Croft – Shadow of the Tomb Raider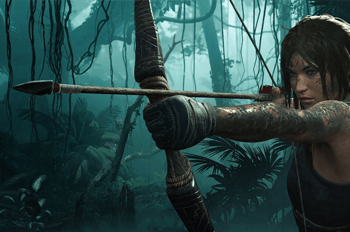 Lara Croft has been an all-time favourite for many years for so many players. The character has changed and been altered many times in the various games.
Take up the mantel of the legendary tomb raider and continue the legacy set by so many games before it. Lara Croft is famous for her bold and daring exploits in pursuit of long-lost treasures and hidden secrets hidden around the world. This game contains a captivating mix of challenging puzzles, surprisingly relatable characters, and explosive action.
Clementine – The Walking Dead
Clementine is the main female character in the Walking Dead game series by Telltale Games.
You follow the story of this hardened young girl as she struggles to survive in a post-apocalyptic world stricken with man-eating walkers. Through a series of choices that you have to make, you shape her path and guide her to survival, making and losing friends along the way.
Senua – Hellblade: Senua's Sacrifice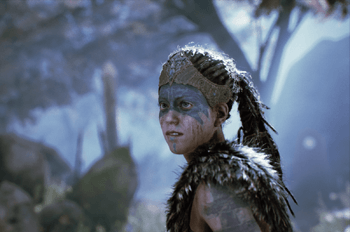 Set in a dark, borderline horrifying world, you follow Senua through various trials that test her physical and mental resolve.
A story of darkness, fear and frustration, as the cleverly written story unfolds you come to understand Senua's Psychosis as she seeks a way to undo what has been done and rid herself of her delusions, suffering and pain.
Amicia – A Plague Tale: Innocence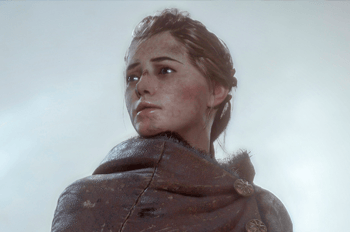 In A Plague Tale: Innocence you act out the story of Amicia and Hugo, two young orphans as they work together using their own unique strengths to survive in a plague-ridden 14th century France.
For the majority of the game, you play as Amicia, the young teenage noble as she endeavours to take care of her younger brother during the black death. Making clever use of slings, torches and some pretty polished stealth mechanics you must avoid detection by the Inquisition and the thousands upon thousands of plague riddled rats.
So that's it, our top 5 lead female protagonists in video games. This was a difficult decision as there are so many great choices!
Did we miss your favourite's?  Head to our Facebook or Twitter and let us know who your top 5 would be.