There's nothing that brings a friendship closer than winning together! You may have built a close bond through years of bashing each other through a string of video games but the real win is making money together. That's why we offer the WeBuyGames refer a friend scheme!
You get cash, they get cash – It's an instant win!
Why recommend us?
Firstly, Our service is super simple and hassle free!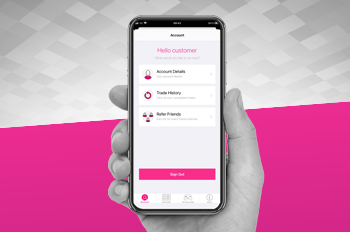 Secondly, you will get £5 for up to 5 of your friends that use our services for the first time and each friend will get £5 on top of their offer.
Package and post for free,  meaning you keep your entire offer value and we'll pay you the very next working day after we've checked your offer!
How does it work?
All you must do is log in to your account or open our app and find your account dashboard.

Navigate to the refer a friend section.

And finally type in the email address' of up to 5 of your friends.

If you feel like your friends have forgotten or they are not so tech savvy, then feel free to give them a nudge.

Not such a bad idea after all. Once your friend has had a paid and completed offer we will email both of you with a £5 voucher to add on to your next offer from us.
If you think about it, it's a win win really and you could be £25 richer in just a few clicks and your friends will love you all the more for it too!