Do you have rank upon rank of Warhammer just sat on a shelf collecting dust? Why not trade it in to fund your new army?
If yes, you're probably wondering where is the best place to sell your beautifully painted miniatures? What about a car-boot? They're always happening somewhere, but is it really worth the hassle? Up at the crack of dawn bustling for the best spot and not to mention the perils of the outdoors, staying vigilant for the faintest hint of rain/snow/wind/sunlight; we all know that Warhammer is an indoor hobby for a reason. Should you stand your ground at the battle of the car boot you'll be faced with hordes of confused passers-by occasionally stopping to marvel at your incredible army only to offer you 50p for the lot.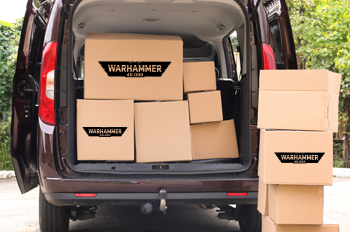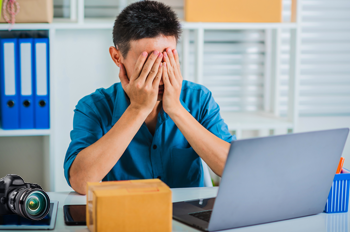 So, you question the next sensible choice, eBay? You may in some instances receive a better price, but that's about it. Initially, you have to go through the laborious task of dissecting your army and embarking on an extensive photoshoot, capturing every miniature from every angle to show off just how excellent they are. Then create countless listings, attaching all your exquisite images, a process even an Imperial Servitor would find taxing. Next is the wait, days and days of checking to see if someone appreciate your miniatures just as much as you and even then, there is no guarantee of a sale!
A better option: one that doesn't require you to venture the car boot swamplands or to become a qualified photographer, but instead, simply sit on the sofa with a cup of hot grog and have a scroll through the catalogue is to sell with WeBuyGames. Simply find you're miniatures and receive an instant online offer. If there's something you can't find, drop an email to warhammer@webuygames.co.uk with a quick description and picture and we'll get back to you with a quote. Should you accept the offer, all you'd need to do is box up your miniatures and either post to us or we'll collect them from your front door for free! It really doesn't get much easier than that!