COVID 19 UPDATE - WE'RE STILL OPEN AND ACCEPTING YOUR TRADES!
Sell Lego Online
Did you know the number of Lego bricks sold every year would reach around the globe five times? That's a LOT of Lego. And while it's amazing fun while it lasts, there comes a time when even the most hardcore fan moves on and decides to sell Lego.
If you've found yourself in that (carefully constructed) boat, we are here to help.
Selling Lego online needn't be stressful or complicated. We've made it fast and easy – so read on to find out how you can get started.
Best place to sell Lego online
You may be wondering where to sell Lego sets online for maximum profit and minimal effort. Luckily, you're in the right place, as speed and simplicity are what we do best.
Choosing the best Lego sell site for you is simply a case of weighing up your priorities. Do you want an easy process and fast funds? If so, do it right here and you won't regret it.
Auction sites can be stressful and time-consuming, with seller fees, postage rates and unpredictable buyers who may mess you around, pull out or keeping you waiting for payment.
Selling secondhand Lego to gaming shops could mean you're limited to an exchange or a gift card when really you'd prefer to sell Lego for cash.
Opt for an easy life by shifting your stash on WeBuyGames. It's such a speedy selling experience you'll be left with bags of time on your hands to find a new hobby!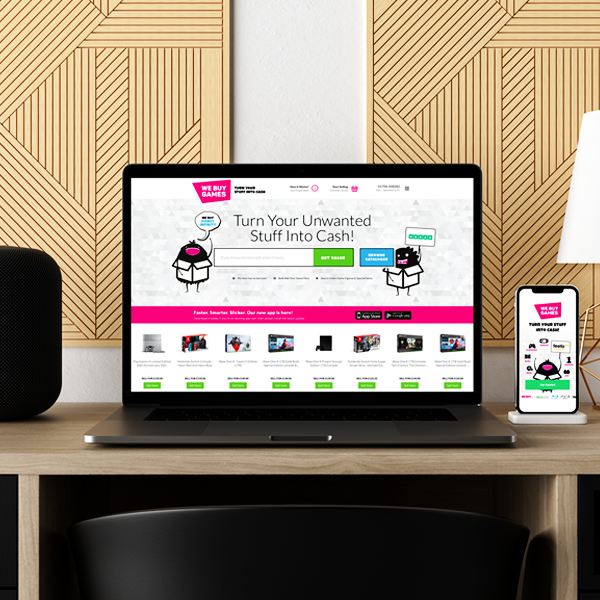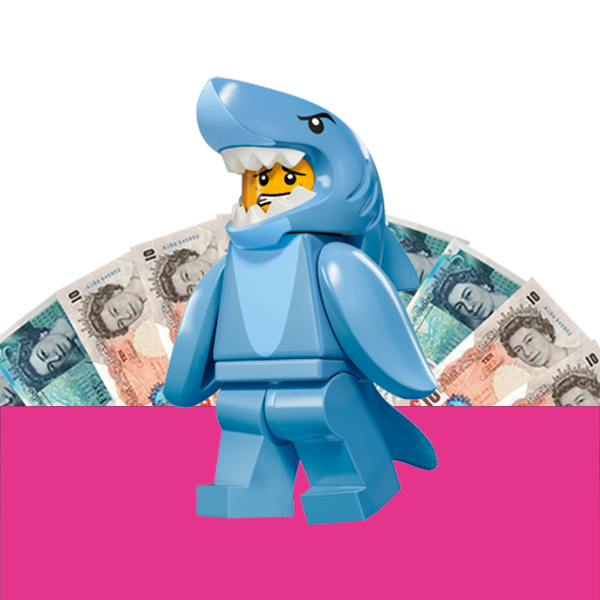 How much can I sell Lego for?
If your brick-building days are well and truly over, you might find yourself asking, "Exactly how much does used Lego sell for?"
Unfortunately, there's no simple answer to that question, as it all depends on the quantity you have and what kind of Lego bricks and minifigures you wish to sell.
However, there is a quick way to find out how much your personal Lego collection is worth. When you sell Lego bricks with WeBuyGames, we will give you a quick quote to make things clear and simple for you. We always endeavour to offer you the best price we can for used Lego, so you can be assured that you'll receive a tidy sum for your unwanted bricks.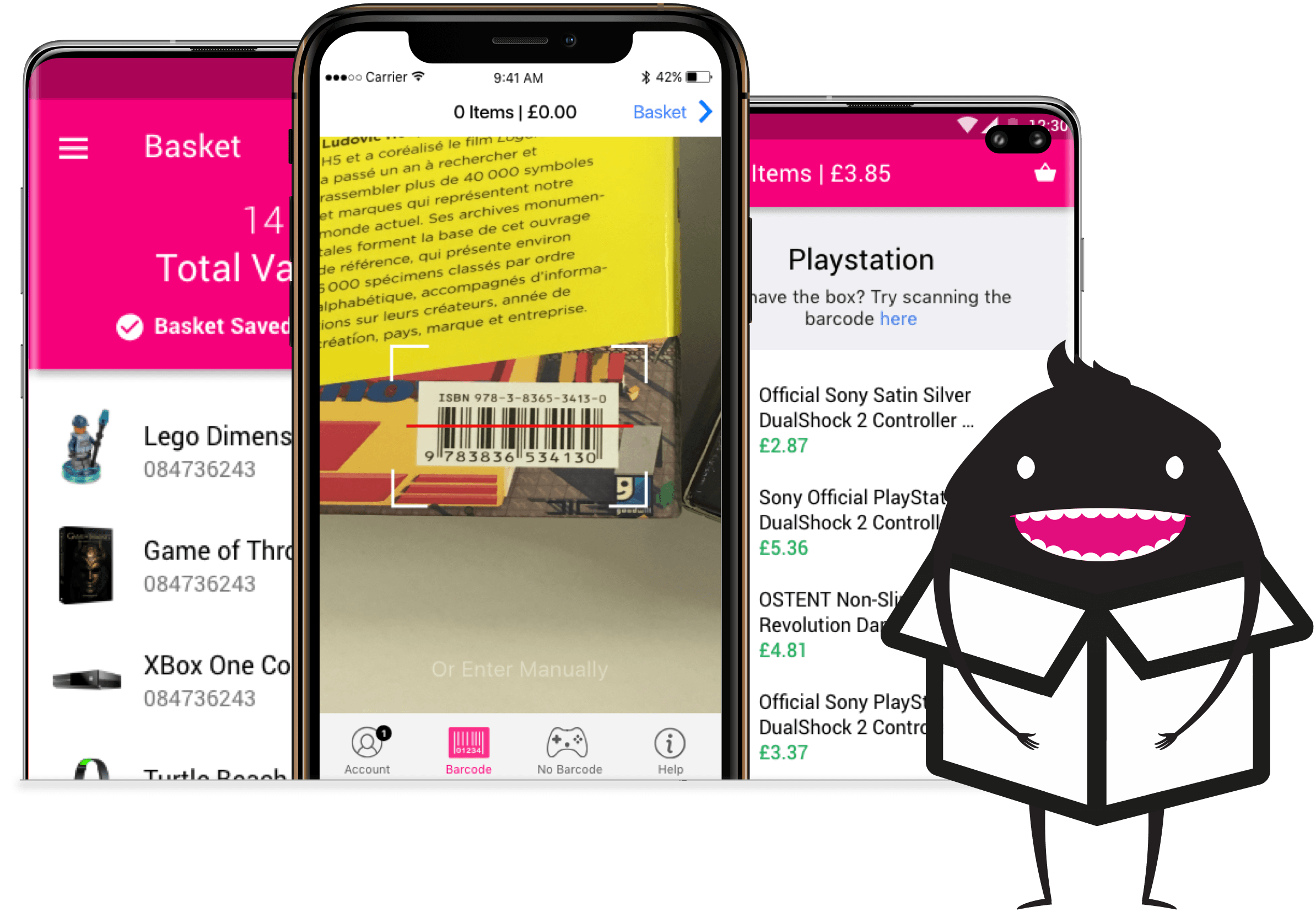 Scan & Save Time With Our App
More time for what's important... gaming!
Designed to be user friendly, our app uses scanning technology to make selling your games easier and quicker than ever before! When you use your phone's camera as a scanner, inputting barcodes manually is a thing of the past! You can scan old games and receive an instant price in a matter of seconds, meaning you'll have more time for gaming!


Can I sell it by weight?
Yes, you can!
No boxes required, no messing – it's a quick and easy process when you choose to sell Lego per kg. The more you have, the more money you'll receive!
How to sell Lego by weight
Once you've made the decision to sell Lego for cash, your next step is to work out how to sell random Lego pieces (or indeed, your impressive Lego collection).
No matter whether it's a colour-coordinated collection or a mismatched bag of bricks, there's one easy way to sell old Lego by kilo in just four simple steps.
Step 1 – gather and bag it up
Once you've collected it up, throw it all into a plastic bag (and say goodbye to stepping on any stray pieces once and for all!).
Step 2 – weigh it
Place the bag on your kitchen scales and see how much it weighs. You may have to separate it down into smaller bags if you have a large quantity of Lego to sell.
Step 3 – select and add
Select the weight of your Lego from our simple drop-down menu and add it to your basket. If it's not exact, just choose the closest weight.
Step 4 – post it
Print off a free postage label, send it off to us and hey presto! You've excelled in your challenge to sell used Lego – all you need to do now is await your cash.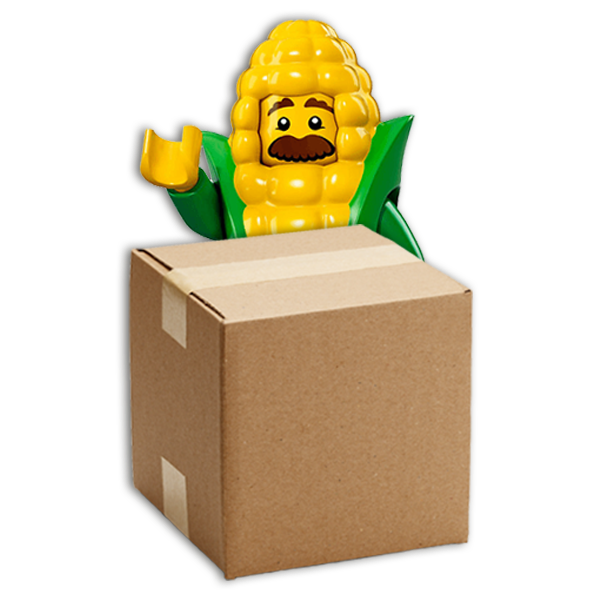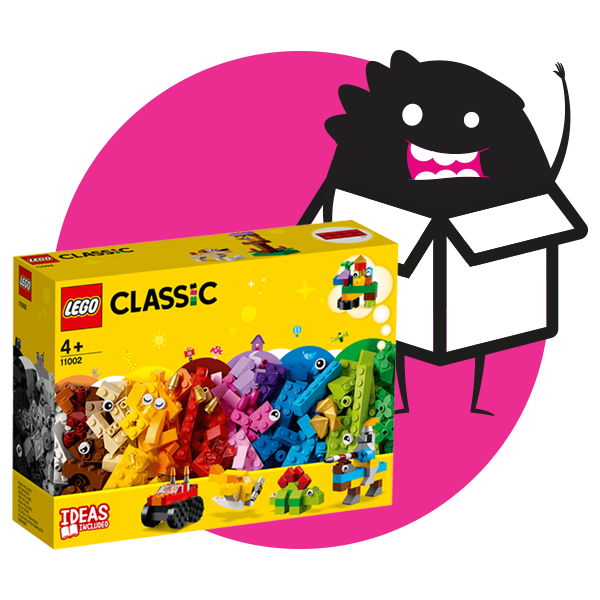 Can I sell loose Lego or only complete collections?
Sell loose Lego, sell Lego minifigures, sell rare Lego sets… hell, you can even sell the world's largest-ever Lego set, the Taj Mahal if you like! It doesn't matter what you've got lurking in your Lego collection (or behind the sofa), we love Lego and we want to take it all off your hands!
Some people want to get rid of a few stray bricks, while others choose to sell Lego in bulk. Since we let you to sell Lego by weight, we accept any kind of bricks or minifigures, regardless of whether they're mixed up or perfectly arranged.
Sell Lego online now
Incredibly, there are 86 Lego bricks for every person on the planet! The mind boggles… so if you're feeling like you have more than your fair share of bricks, there's never been a better time to start selling them to earn some extra dosh.
Now you know exactly what to do and how it works, you can sell Lego online right now and start enjoying the extra space in your home and money in your pocket!
Item Added