Listen up gamers here's how you can make instant REAL money from the latest gaming releases…
As an agent of The Division it's your job to save New York City following a devastating pandemic. Explore the vast open world, discover iconic landmarks and take back the city by completing missions and eliminating enemies.
Team up with fellow agents or go it alone on your quest to save what remains of civilization. Unlock new skills, actions and weapons as you progress through the game!
If Tom Clancy's The Division isn't what you expected then here's how you can make real money from the game…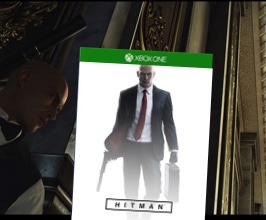 Agent 47 returns in the sixth installment of the HITMAN series, which sees the genetically enhanced, superhuman assassin travel the world to eliminate contacted targets!
It's your job to use your surroundings, different weapons and approaches to assassinate targets with minimal fuss! In Hitman it's all about stealth…
If you don't like the episodic manner in which the game has been released then don't worry, there's a quick and simple way to make real, instant money from Hitman, seriously! Just head check out our Hitman Game Sellers Guide…

So if you're bored of Tom Clancy's The Division or Hitman and have your eye on a new game, head over to our selling basket and discover how much money you could make.
Did you know we now offer NEXT DAY PAYMENTS?
Come across a funny glitch or kill you'd like to show us? Tag WeBuyGames in your videos on Facebook and Twitter.